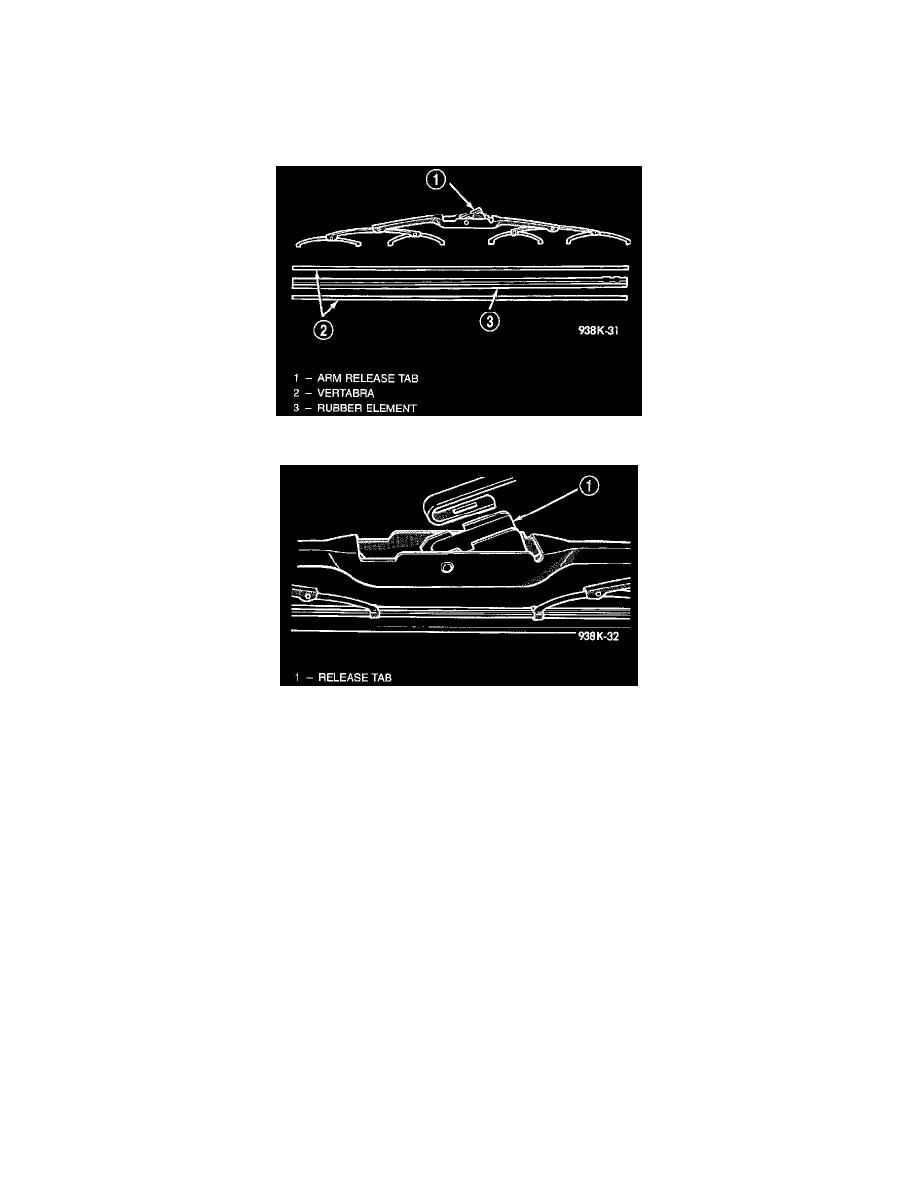 Wiper Blade: Service and Repair
Wiper Blade
REMOVAL
1. Turn wiper switch ON, position blades to a convenient place by turning the ignition switch ON and OFF When in position turn ignition switch
OFF
2. Carefully lift wiper arm to raise blade off glass.
Wiper Blade And Element
Remove Blade From Arm
3. Remove blade assembly from arm by pushing release tab under arm tip and slide blade away from arm tip. The vertebra is curved on both blades.
Install with the curve matching the shape of the windshield.
4. Gently place wiper arm tip on glass surface.
INSTALLATION
-
For installation reverse the above procedures. When complete turn ignition switch ON. Turn wiper switch OFF allowing the wiper blades PARK,
then turn ignition switch OFF