< PREV PAGE
NEXT PAGE >
911 Carrera 4 Cabriolet (996) F6-3.6L (2003)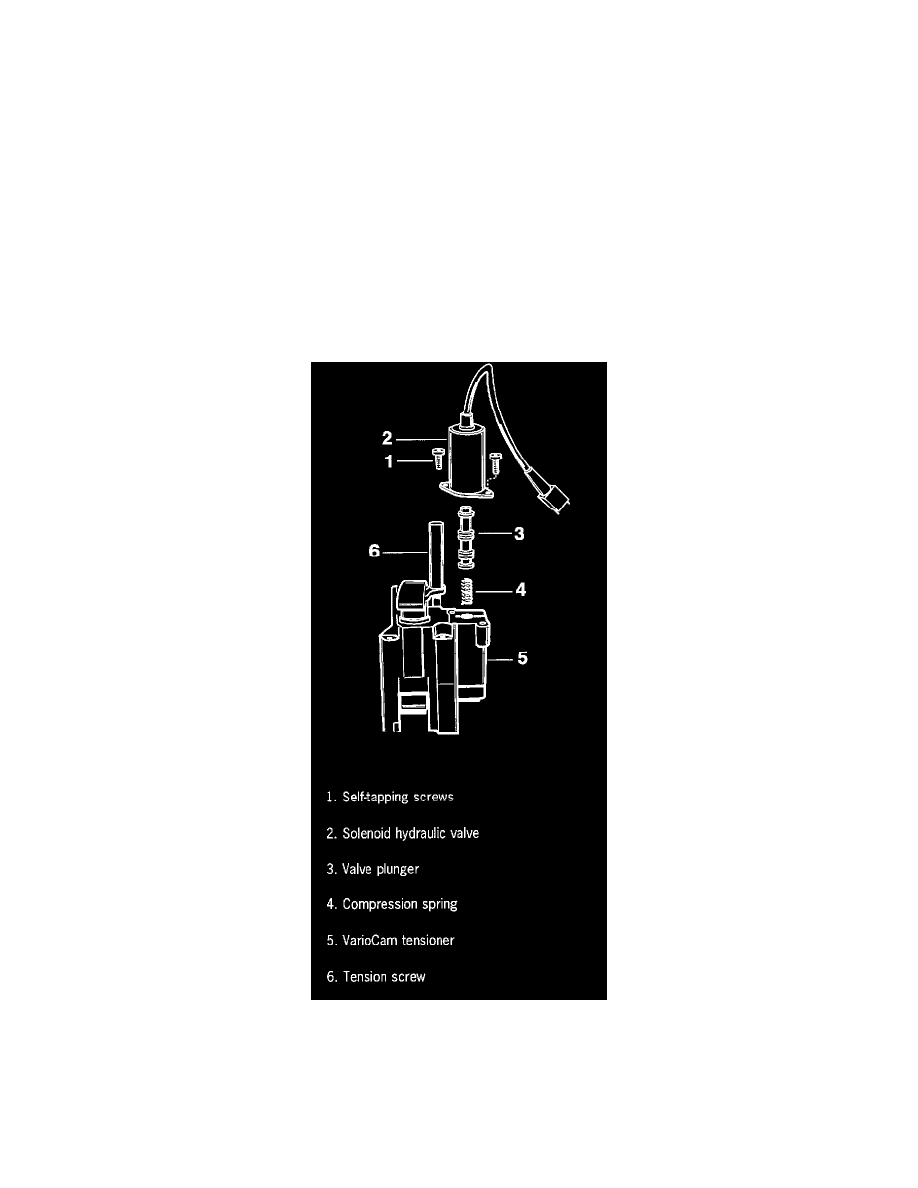 Variable Valve Timing Actuator: Procedures
Removing and installing solenoid hydraulic valve 
Preliminary work: Removing and installing camshafts - engine removed.
Removal 
1. Remove solenoid hydraulic valve.
Note:  Install the solenoid valve only if the VarioCam tensioning element is vertical. Correct seating of the compression spring (No. 4) is no
longer ensured if the solenoid hydraulic valve is installed horizontally (installation position of engine).
2. Undo self-tapping screws (Torx T 20) No. 1.
Note:  Mark a threaded screw and threaded bore for reinstallation:
3. Remove solenoid valve. Leave valve plunger and compression spring in installation position.
Installation 
1. Fit new solenoid valve. Screw in threaded screws by hand. The thread cut when the screw was screwed in for the first time must be found again. 
Tightening torque 3.7 + 0.15 Nm (2.7 + 0.10 ft. lbs.) 
< PREV PAGE
NEXT PAGE >