Engine Controls - DTC P1095 Stored In Memory|Page 13 >
Boxster (987) F6-2.9L (2010)
Relays and Modules
Relays and Modules - Powertrain Management
Relays and Modules - Computers and Control Systems
Engine Control Module
Component Information
Technical Service Bulletins
All Technical Service Bulletins for Engine Control Module:
224/10
May
10
Engine Controls - DTC P1095 Stored In Memory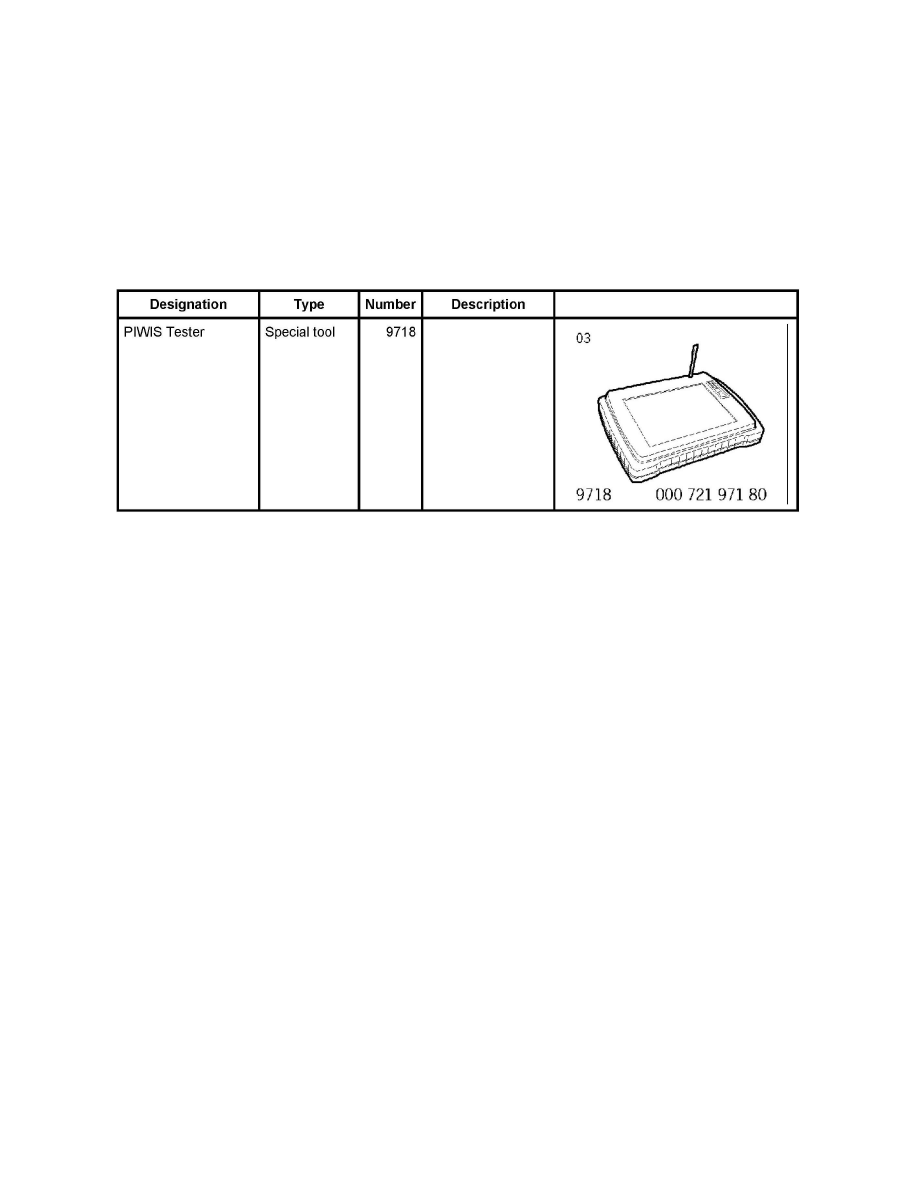 Engine Control Module: All Technical Service Bulletins
Engine Controls - DTC P1095 Stored In Memory
Service
2
24/10 ENU 2445
May 6, 2010
The present document was valid at the time of print. A later version may be available online
DME Control Unit: Fault Code P1095 (MAF Sensor) (24110)
Tools
Model year:
as of 2009 up to 2010
Vehicle Type:
Boxster (987)
Cayman
Equipment:
-
2.9-liter engine
-
Porsche Doppelkupplung (PDK) (I-250)
Concerns:
-
DME control unit,
-
Hot-film mass air flow sensor (referred to below as "MAF sensor").
Information:
-
Fault code P1095 in DME control unit (Check Engine warning light activated).
-
Fault code U0401 in PDK control unit ('Gearbox emergency operation' appears in white text in the instrument cluster).
Due to a software error in the DME control unit, a fault is detected on the MAF sensor in certain environmental and operating conditions although the
MAF sensor is OK. As a result of this software error, fault code P1095 is stored in the DME control unit or fault code U0401 is stored in the PDK
transmission.
Since March 13, 2010, the software error has been corrected using a modified DME data record.
Relays and Modules
Relays and Modules - Powertrain Management
Relays and Modules - Computers and Control Systems
Engine Control Module
Component Information
Technical Service Bulletins
All Technical Service Bulletins for Engine Control Module:
224/10
May
10
Engine Controls - DTC P1095 Stored In Memory
Engine Controls - DTC P1095 Stored In Memory|Page 13 >