< PREV PAGE
NEXT PAGE >
Boxster S (987) F6-3.2L (2005)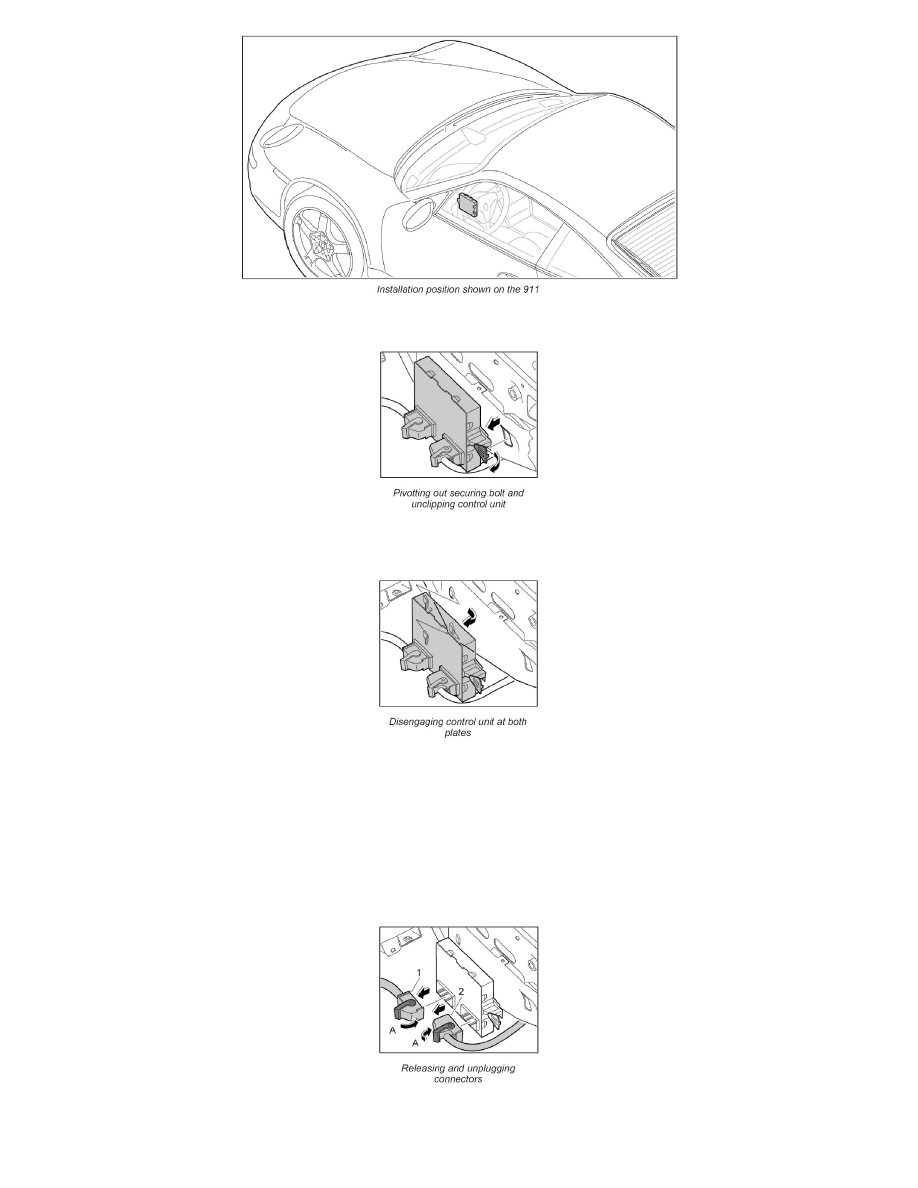 To provide a clearer picture, the illustrations are shown from the bulkhead view.
1. Release and open the locking lever located "in the forward direction of travel".
2. Lift control unit at front out of the support for the steering wiring.
3. Push control unit forward in "direction of travel" and disengage it from the support for the steering wiring.
WARNING:
Risk of damage to electronic control modules.
-
If care is not taken, electrical and electronic components may be destroyed.
-
Before removing the control module, switch off the ignition and remove the ignition key.
INFORMATION:  Depending on the vehicle equipment, the control unit has one or two connectors.
4. Release both electrical connectors -1, 2- -A- and unplug them from the control unit.
5. Take out the control unit.
< PREV PAGE
NEXT PAGE >