< PREV PAGE
NEXT PAGE >
Cayman (987) F6-2.9L (2009)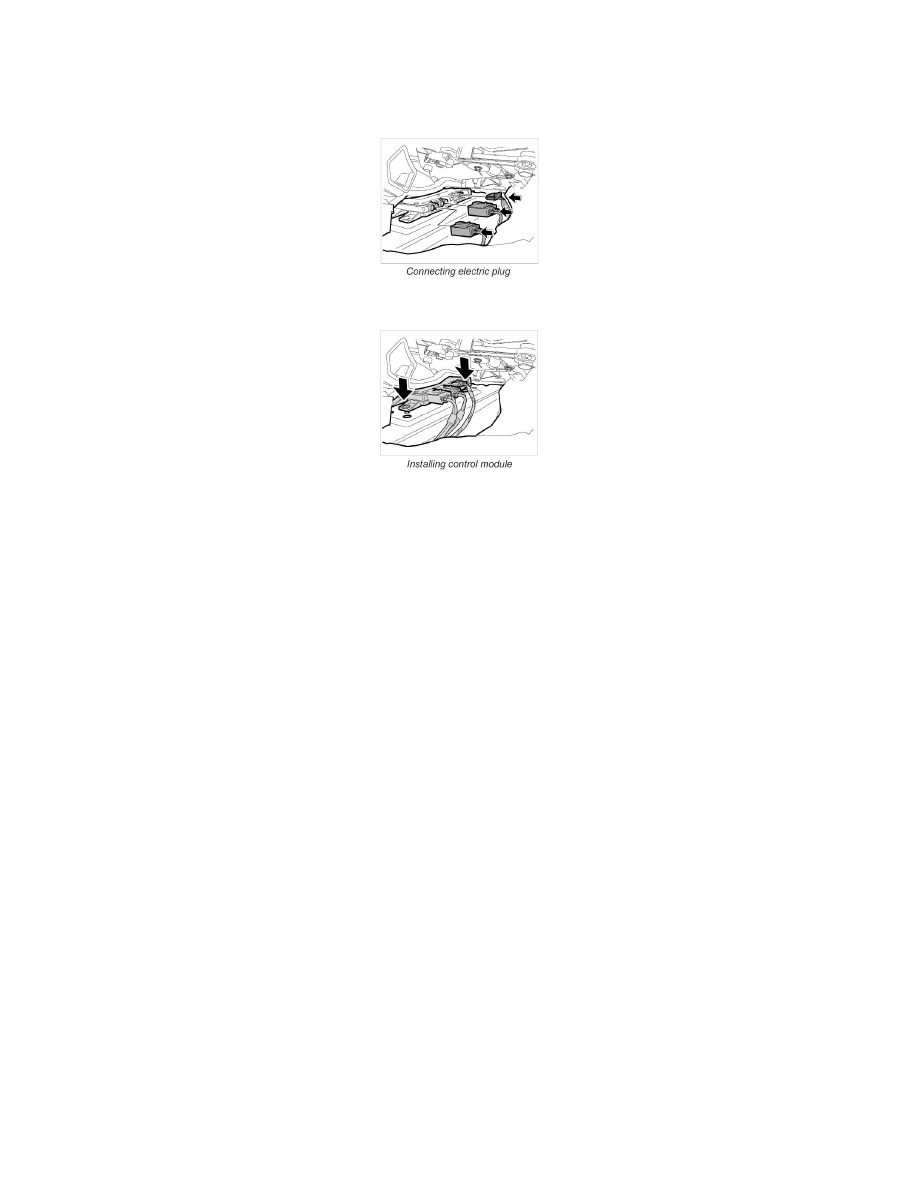 5. Take out the control unit.
Installing control module for antenna
Installing antenna control unit
1. Press electrical connectors onto control module until they are felt to engage.
2. Position control unit on body and secure it with retaining clips.
3. Draw the carpeting beneath the centre console together and secure with the velcro fastener.
Subsequent work
Subsequent work - antenna control unit
Install right-hand panel of centre console.
< PREV PAGE
NEXT PAGE >