< PREV PAGE
NEXT PAGE >
Cayman (987) F6-2.9L (2009)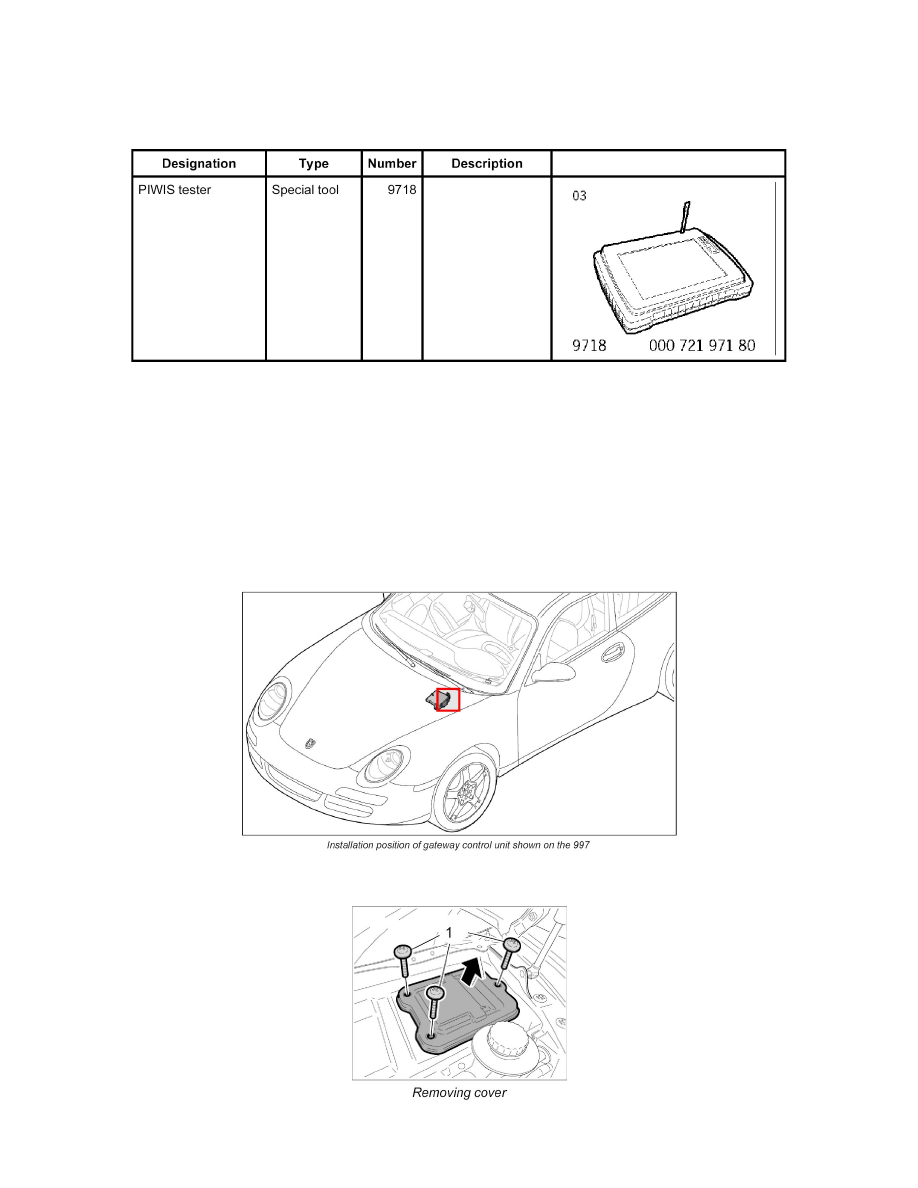 Central Control Module: Service and Repair
Removing And Installing Gateway Control Unit
Tools
Preliminary work
Preliminary work for gateway control unit
Remove wiper linkage.
If the control unit is being replaced, read out the values from the control unit before removal.
Removing gateway control unit
INFORMATION:  The gateway control unit is located underneath the plenum panel.
1. Switch off ignition and remove ignition key.
2. Unscrew the three fastening screws -1- on the cover.
< PREV PAGE
NEXT PAGE >