< PREV PAGE
NEXT PAGE >
9-5 Sport Wagon (9600) V6-3.0L Turbo (B308) (2003)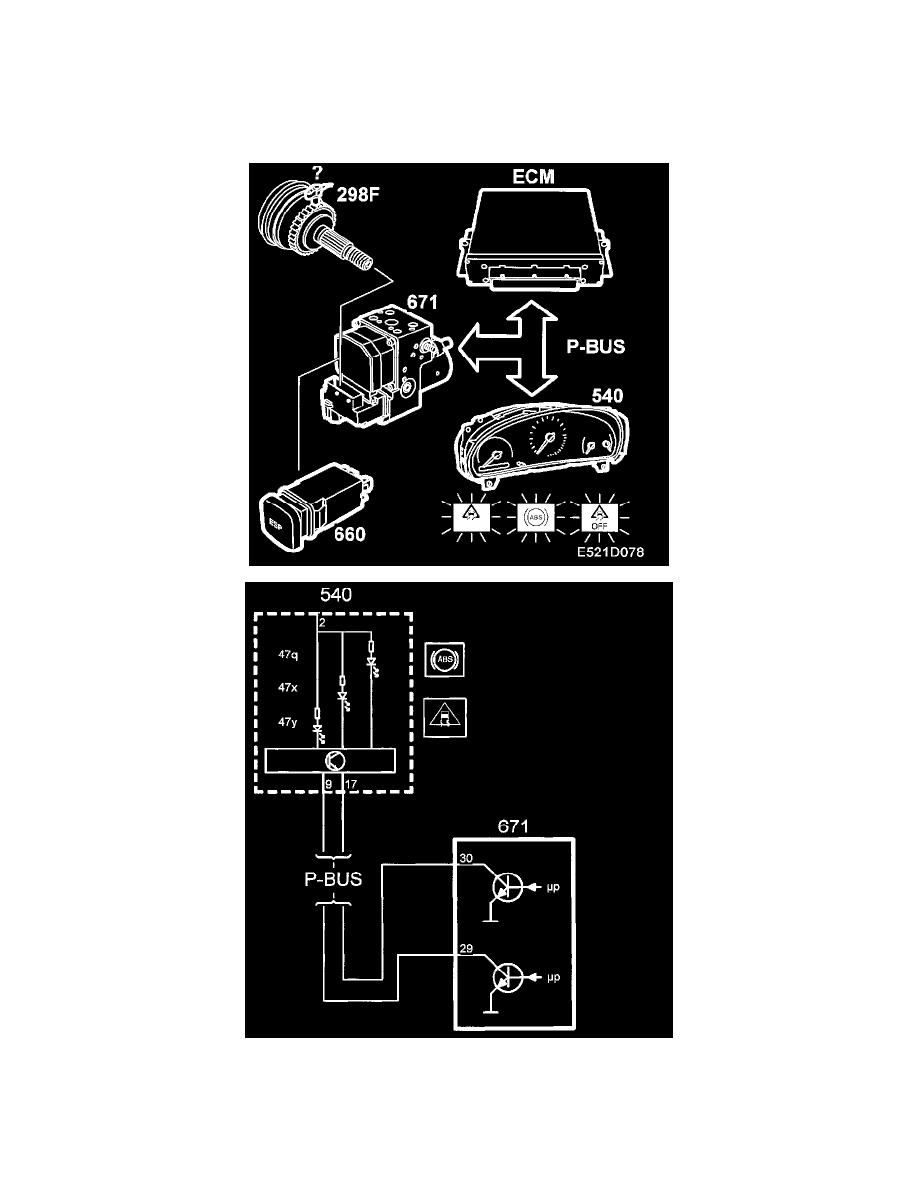 Traction Control Indicator Lamp: Description and Operation
ABS With ESP and TCS
TCS OFF/ESP OFF Indicator Lamp
TCS OFF/ESP OFF indicator lamp
The main instrument unit contains a TCS OFF/ESP OFF lamp.
Function
If a fault arises in the TCS or ESP causing the system to be switched off, the TCS OFF lamp is turned on via the P-bus. The warning lamp is also
switched on when the system is disabled manually.
< PREV PAGE
NEXT PAGE >