< PREV PAGE
NEXT PAGE >
9-5 Sport Wagon (9600) V6-3.0L Turbo (B308) (2003)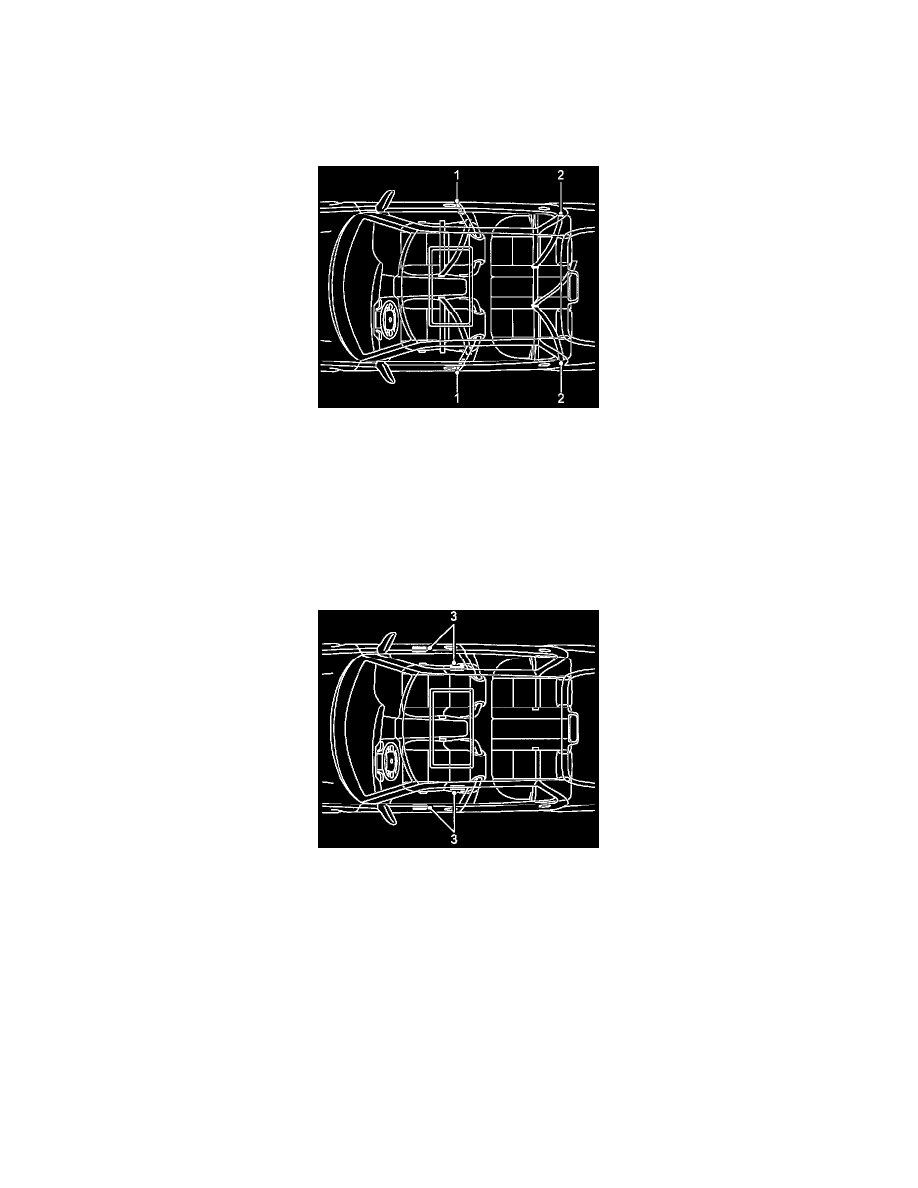 Repairs and Inspections Required After a Collision: Service and Repair
Air Bag System
Check safety-related components when repairing cars damaged in a collision
Cars with triggered seat-belt tensioner and/or side airbag
When repairing a car with only a triggered seat-belt tensioner and/or side airbag, the components must be replaced as follows
The control module can be used a maximum of three times for activating a seat-belt tensioner and/or side airbag.
Check and if necessary repair or replace the wiring harness for the side impact sensor, side airbag and seat-belt tensioner
Cars with a triggered seat-belt tensioner
When repairing a car with a triggered seat-belt tensioner, the following components must always be changed:
-
all front-seat seat belts with seat-belt tensioner (1)
-
all rear-seat seat belts in use when the collision occurred (2).
Cars with a triggered side airbag
When repairing a car with a triggered side airbag, the following components must always be changed:
-
Side impact sensor, side airbag and back upholstery bag (3).
WARNING The back upholstery bag must always be replaced when the side airbag has been triggered. Damaged or repaired back upholstery
bag can impair the function of the side airbag.
Cars with a triggered airbag
When repairing a car with a triggered airbag, the following components must always be changed:
< PREV PAGE
NEXT PAGE >