< PREV PAGE
NEXT PAGE >
9-5 Sport Wagon (9600) V6-3.0L Turbo (B308) (2003)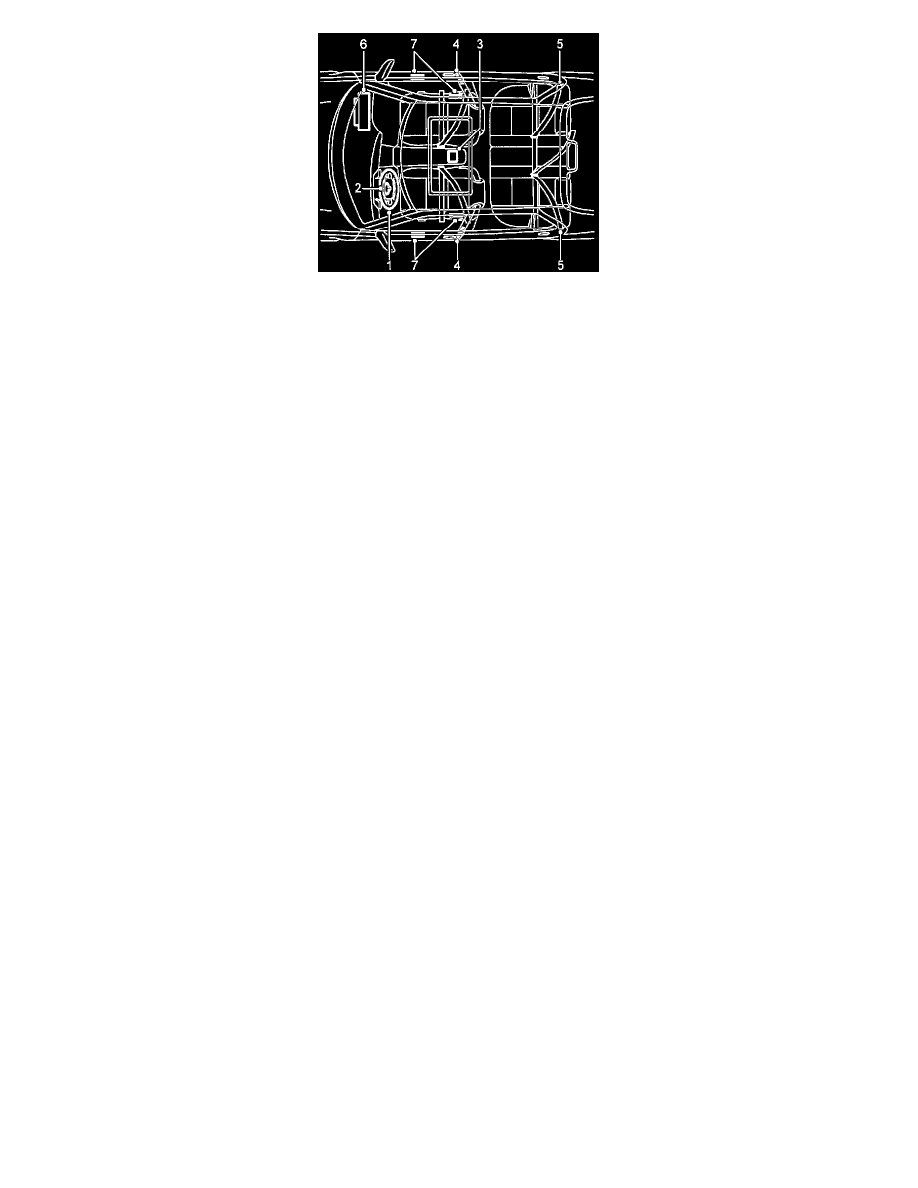 -
steering wheel, airbag and steering column assembly (1)
-
coil spring (contact roller) (2)
-
Control module (3)
-
all front-seat seat belts with seat-belt tensioner (4)
-
all rear-seat seat belts in use when the collision occurred (5)
-
Passenger side airbag (if fitted) as well as dashboard (6)
-
Side air bags, with respective sensor and upholstery bag, which were triggered in the collision (7)
The following components must be inspected for burn damage and deformation:
-
Knee shield
-
SRS wiring harness
-
windscreen.
Change damaged components.
WARNING Change all the seat belts if it cannot be determined with certainty which belts were in use when the collision occurred. The seat
belt on the passenger side must always be changed, even it it has not been used. This is because the seat-belt tensioner has been
triggered.
< PREV PAGE
NEXT PAGE >