< PREV PAGE
NEXT PAGE >
9-5 Sport Wagon (9600) V6-3.0L Turbo (B308) (2003)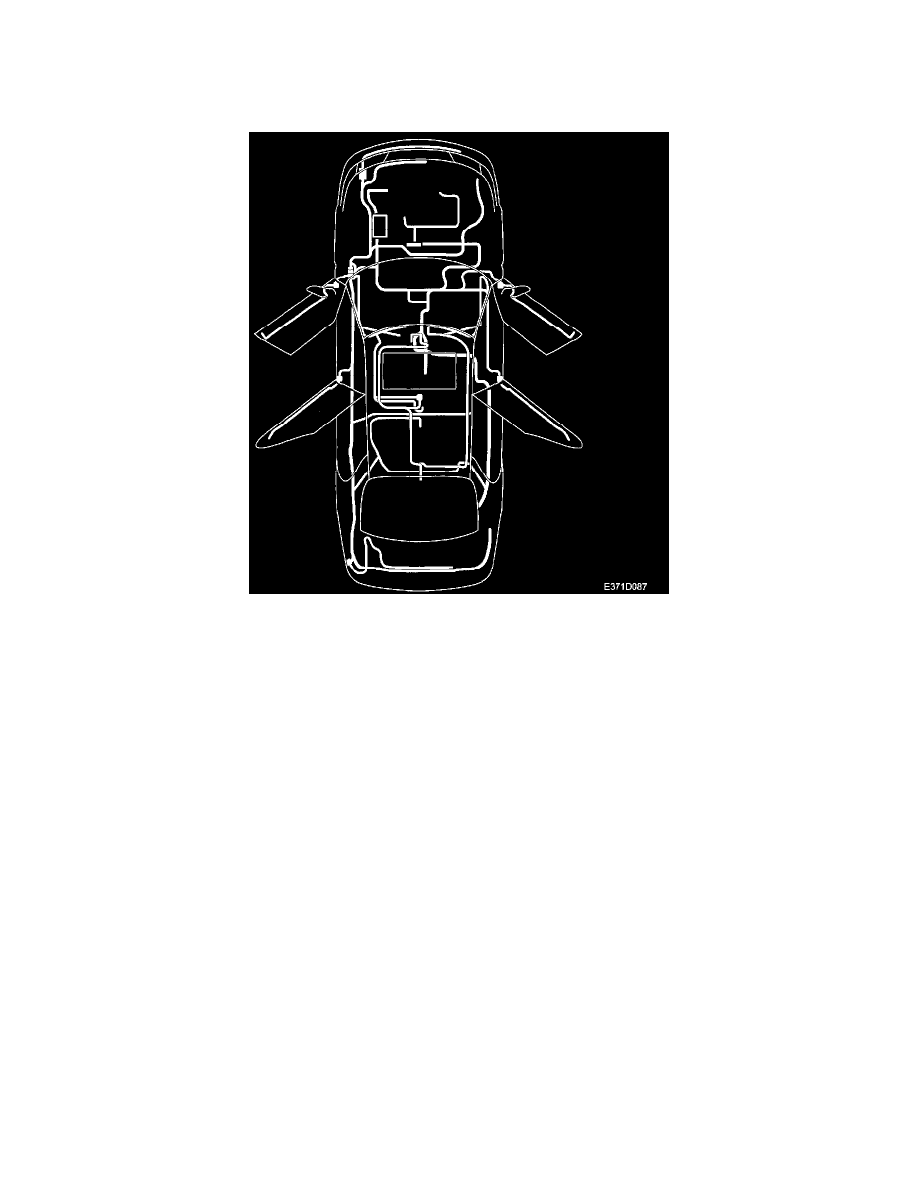 Wiring Harness: Description and Operation
System Overview
System Overview
Wiring harnesses
Saab 9-5 has eight wiring harnesses: front, power train, dashboard, front door, rear door, roof, tailgate and rear.
They connect all the electrical components in the car to their intended points of connection.
Some components have their own harnesses for distributing power in the component. The electrically adjustable seat is one such example, the bumpers
are another.
Main fuse boxes
All electrical distribution units are part of a wiring harness. The distribution units contain all the car's fuses and relays, with the exception of the relay in
the passenger seat which allows operation without the ignition being on.
The engine bay contains:
-
maxi-fuse box 501
-
main fuse box in engine bay 342a
-
main relay board in engine bay 342b
The main fuse box 342a and main relay board 342b in the engine bay are built in to one unit.
The distribution units in the dashboard are divided into two separate units:
-
main fuse box 22a
-
main relay board 22b
Power supply
Power supply for the car is divided into:
-
Battery supply
-
+30-supply
-
Power supply (+15 circuit)
< PREV PAGE
NEXT PAGE >