< PREV PAGE
NEXT PAGE >
900 SE Hatchback L4-1985cc 2.0L DOHC Turbo EFI (1997)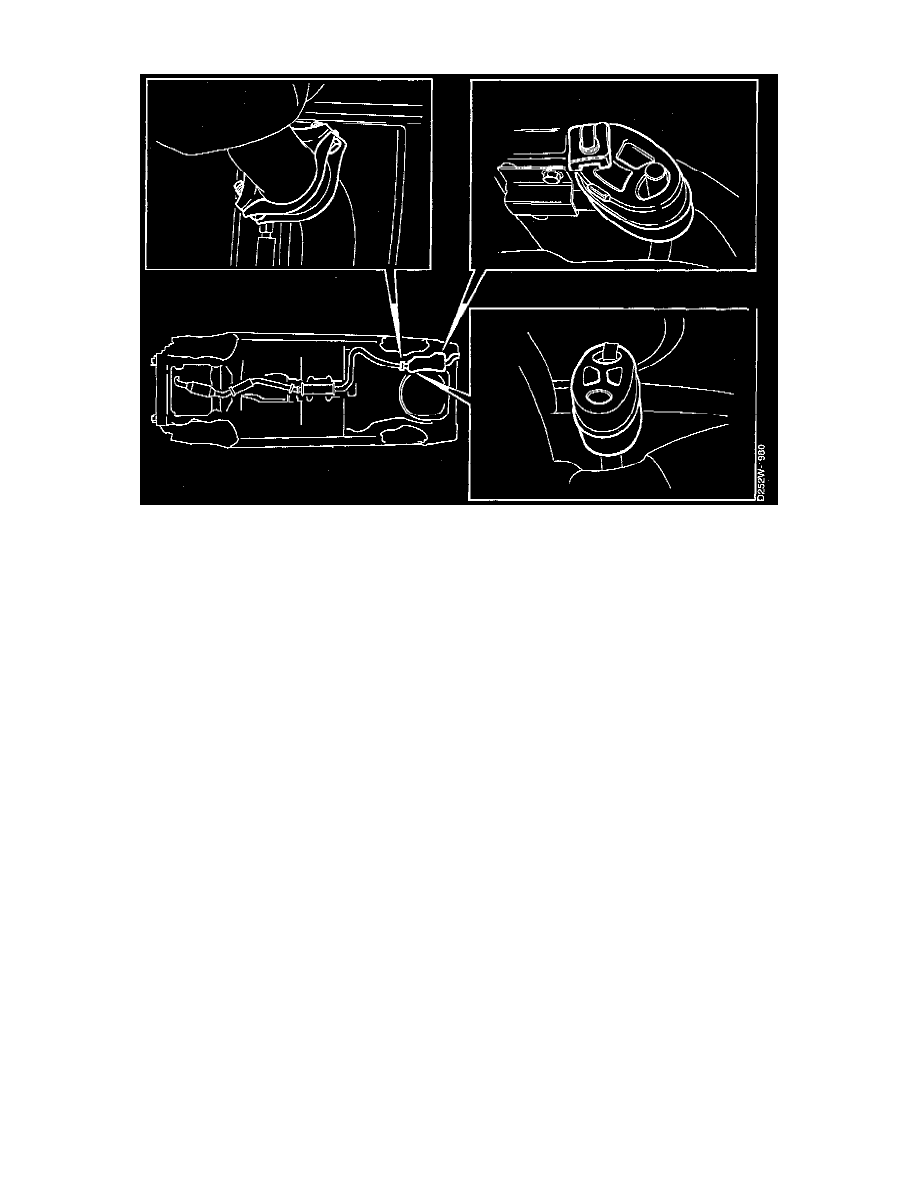 Exhaust Resonator: Service and Repair
REMOVAL
1. Lift up the car and undo the joint on the exhaust pipe.
2. Remove the clips for the rubber exhaust hangers.
3. Unhook the rear silencer's hangers and remove the silencer.
INSTALLATION
1. Clean the joint.
2. Push up the new silencer and secure with new rubber hangers.
3. Install the clips for the rubber hangers.
4. Pull the joint together, then tighten to: 20 Nm (15 ft. lbs.).
-
Make sure that the exhaust system is well clear of adjacent parts.
5. Lower the car.
< PREV PAGE
NEXT PAGE >