< PREV PAGE
NEXT PAGE >
900 SE Hatchback L4-1985cc 2.0L DOHC Turbo EFI (1997)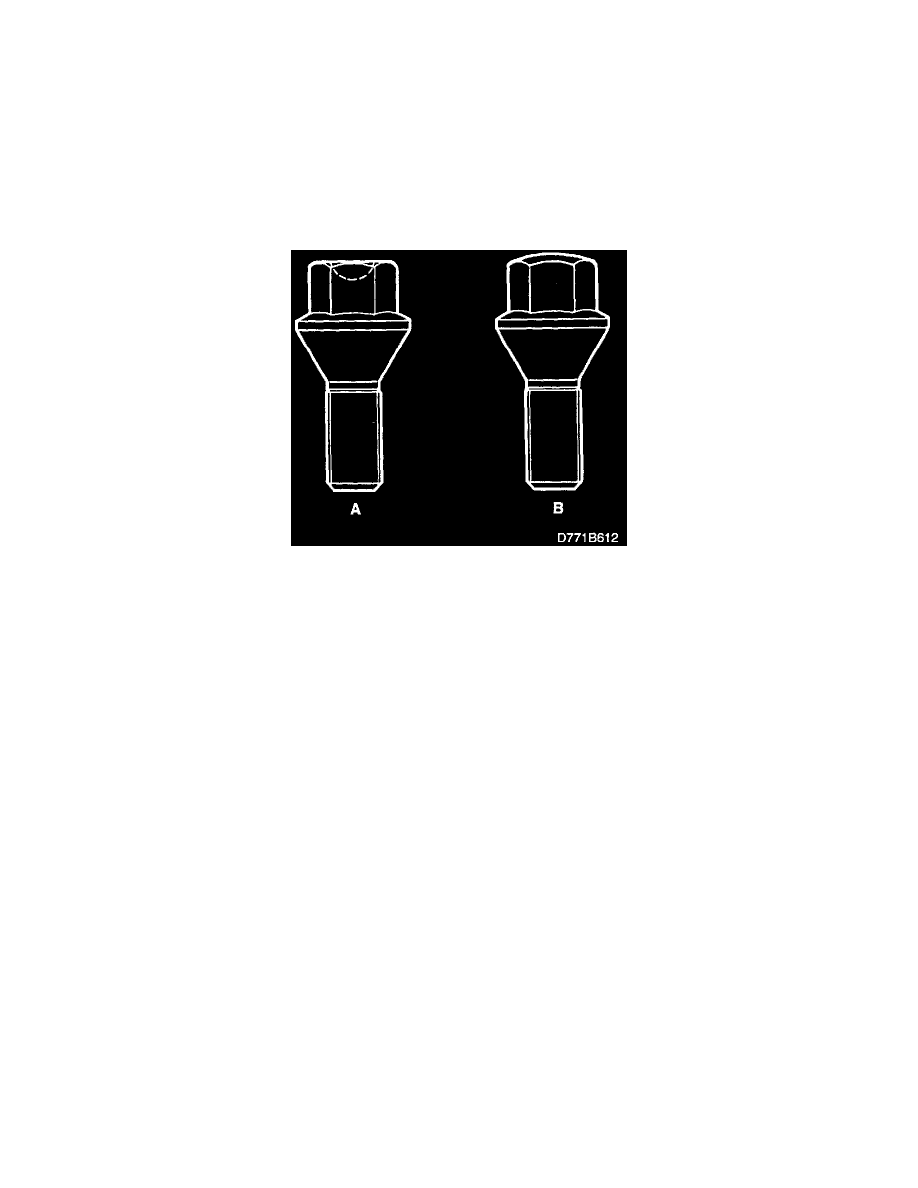 Wheel Fastener: Technical Service Bulletins
Wheel Bolts - Revised Design
SI No. 771-1885 ed. 2
PI No.
Date June 1998
Distr. all
900
New wheel bolts
Cars affected
*All Saab 900 3D/5D from M94 and 900 Cabriolet from M95.*
Background
New wheel bolts (B) with another surface treatment have been introduced in production. The new bolt has a higher friction than those used previously
(A), which ensures a more stable tightening torque.
Tightening torque for the new bolt (B) is the same for both steel wheels and aluminium wheels.
Tightening torque 120 Nm (88.8 lbf ft).
Parts required
49 08 067 New wheel bolt (CA: 30570431)
(Saab STD 2883-81, Dacromet without Teflon or Gleitmo 602 wax)
< PREV PAGE
NEXT PAGE >