< PREV PAGE
NEXT PAGE >
900 SE Hatchback L4-1985cc 2.0L DOHC Turbo EFI (1997)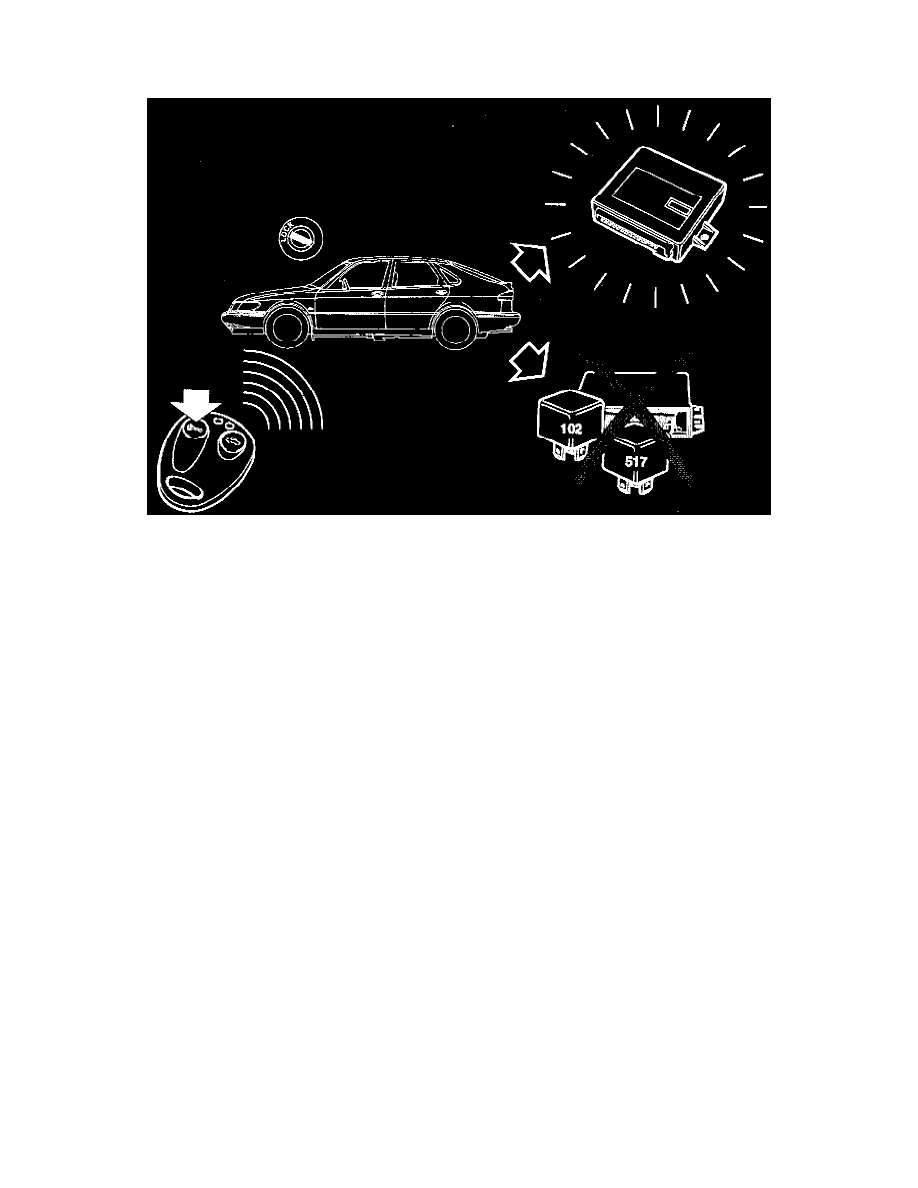 Alarm Module: Description and Operation
Electronic Control Module
The control module is located under the left-hand front seat. This is connected to all the input components of the theft alarm via a 25 pin connector.
The main function of the electronic control module is to check the situation of the sensors when the alarm is armed and to set off the alarm with the horn
and/or direction indicators and prevent starting with 3 circuit breaking in case of a break-in.
In order to achieve this, there is a central processing unit in the electronic control module, in which a control program is stored in  Programmable Read
Only Memory (PROM). As different markets have special requirements for the operation of the theft alarm, the theft alarm can be programmed to adapt
it to the particular market. In addition, there are several possibilities when programming to adapt the function to the requirements of the customer.
Programming is carried out using the Intelligent Saab Tester (ISAT) scan tool and the information is stored in Electrically Erasable PROM (EEPROM).
Earlier programming is erased when data is programmed. Stored programming does not disappear if the voltage is cut.
< PREV PAGE
NEXT PAGE >