< PREV PAGE
NEXT PAGE >
900 SE Hatchback L4-1985cc 2.0L DOHC Turbo EFI (1997)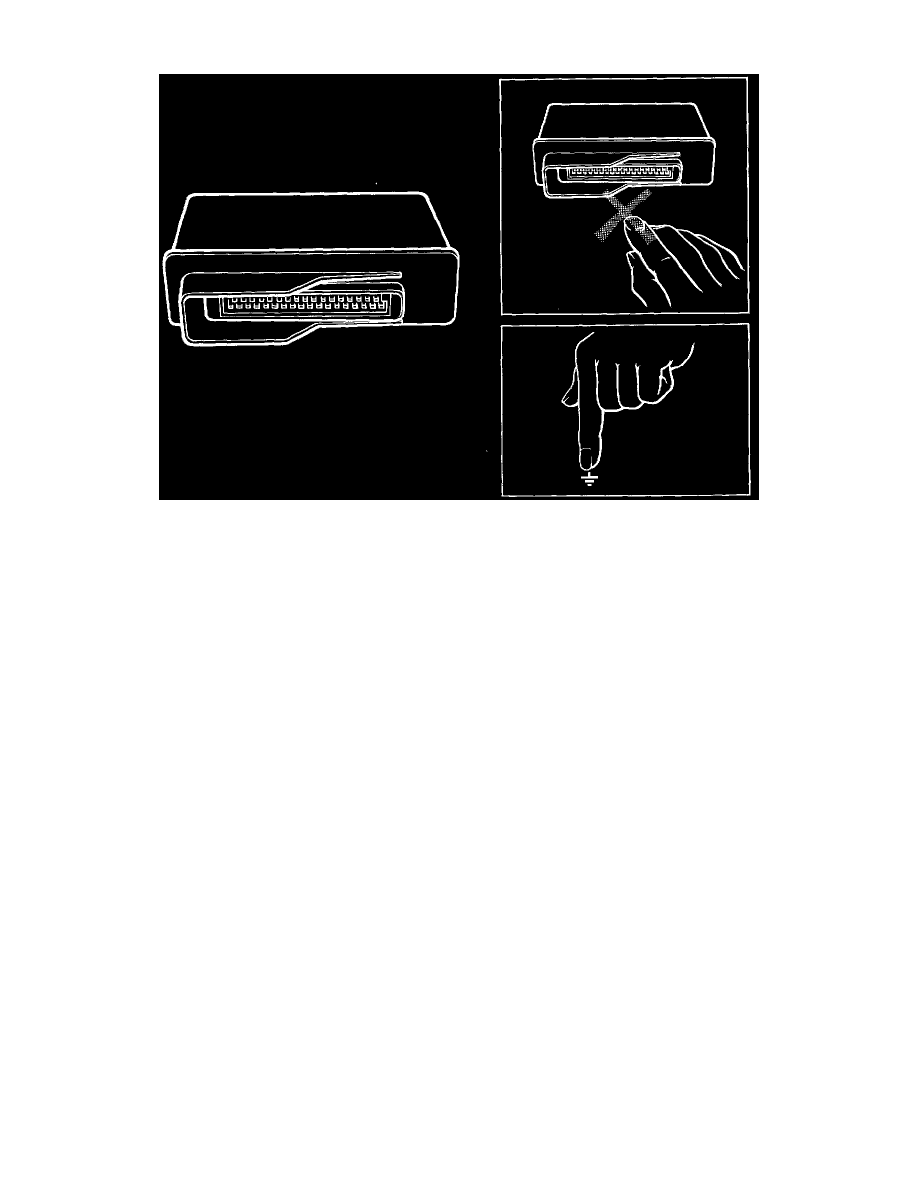 Alarm Module: Service Precautions
All control modules are more or less sensitive to static electricity and, if handled carelessly, may be damaged so seriously that they will no longer be
capable of performing as designed. It is therefore important to observe the following rules on all occasions when a control module has to be removed or
replaced for some reason or other.
-
Avoid removing or dismantling the control module unless absolutely necessary.
-
Never touch the connecting pins and never put the control module down so that its pins come into contact with foreign objects.
-
Before unpacking a new control module, ground the packaging to the car body and open the packaging as shortly as possible before fitting the
module.
-
Avoid wearing clothes made of synthetic fabrics.
-
When carrying out work involving control modules, it is important for you to ground yourself from time to time. This is particularly important
when you have been sitting in the car, when you change your working posture or when you move round the car. It is even more important in
climates with extremely dry air (such as during the winter in markets where the temperature stays below freezing point for months on end).
-
In addition, control modules that are suspected of being defective should always be handled in the same way. This will considerably increase the
chances of pinpointing the cause of the fault.
< PREV PAGE
NEXT PAGE >