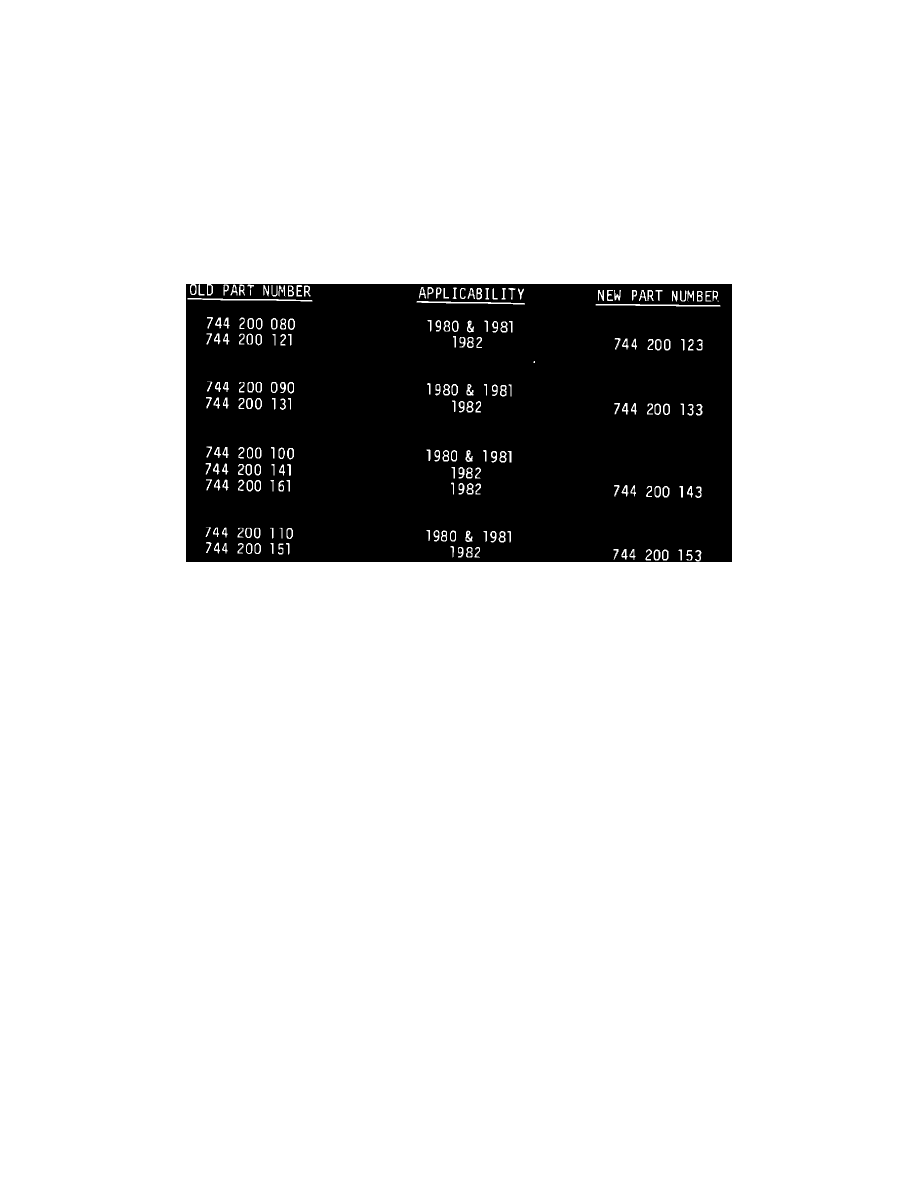 Exhaust Pipe: Technical Service Bulletins
Center Exhaust Pipe - Standardization
NUMBER  09-19-84
DATE
02-15-84
APPLICABILITY:
ALL 1980 THRU 1983 VEHICLES
SUBJECT:
UNIFICATION OF CENTER EXHAUST PIPE
Be advised that the replacement center exhaust Pipe for 1980 through 1983 vehicles has been standardized in order to provide compatability for easier
inventory control.
The Standardized part numbers are the same as those of the 1983 pipes
With the new standardization, only four different part numbers for the center exhaust pipe are required for servicing of 1980 through 1983 vehicles.
Also, 1980 through 1982 vehicles can be modified to the 1983 style flexible joint system when the standardized pipe is installed.