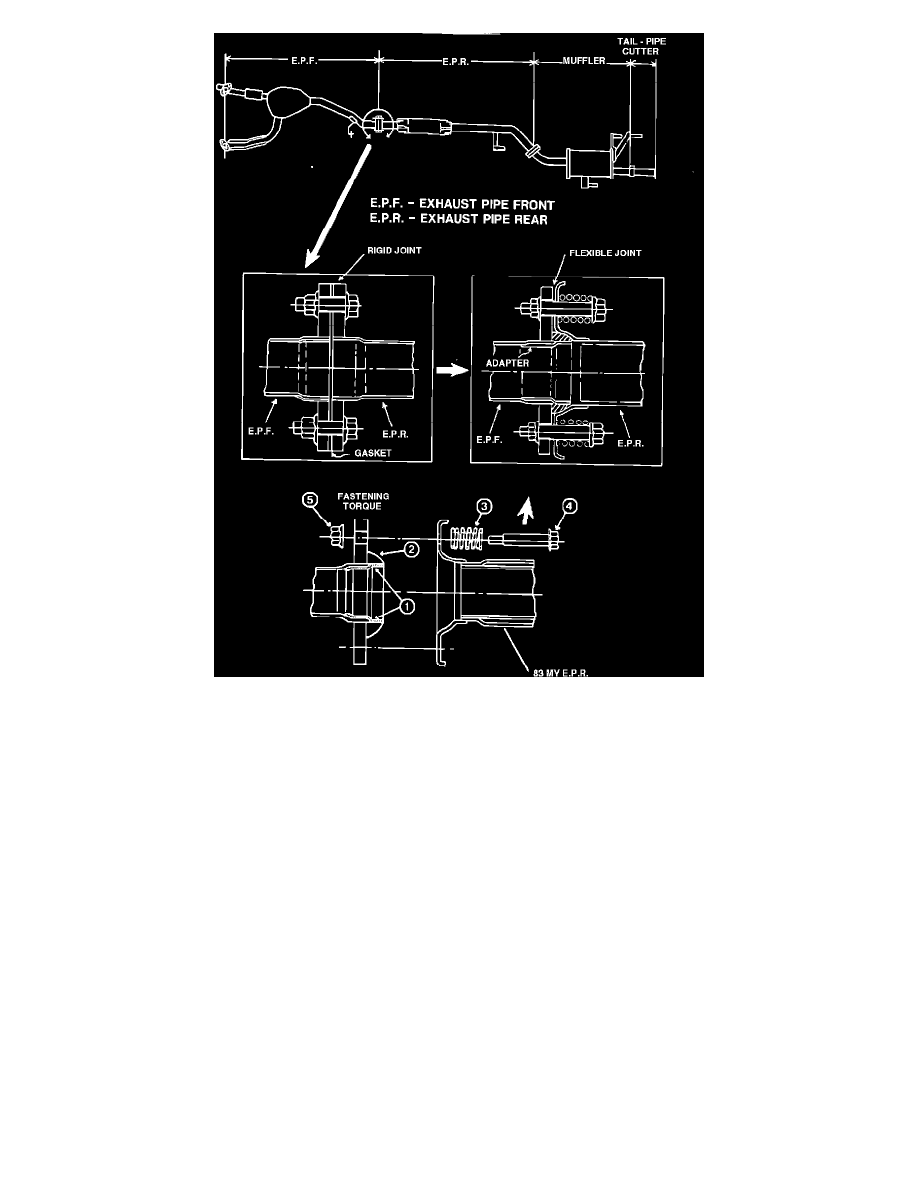 FIGURE 1
To install a 1983 style exhaust pipe on a 1980 through 1982 vehicle, it is necessary to modify the joint portion of the front exhaust pipe to the flexible
type, through installation of an adapter sleeve. Also needed are a new gasket, 2 nuts, 2 bolts and 2 springs. Part numbers for the adapter sleeve and
attaching parts are as follows. See figure 1 for assembly.
DESCRIPTION
PART NUMBER
QUANTITY
1
ADAPTER
744 053 000
1
2
GASKET
744 022 091
1
3
SPRING
744 044 000
2
4
BOLT
901 000 031
2
5
SELF LOCK NUT
902 350 004
2