< PREV PAGE
NEXT PAGE >
Hatchback 4WD F4-1781cc 1.8L (1983)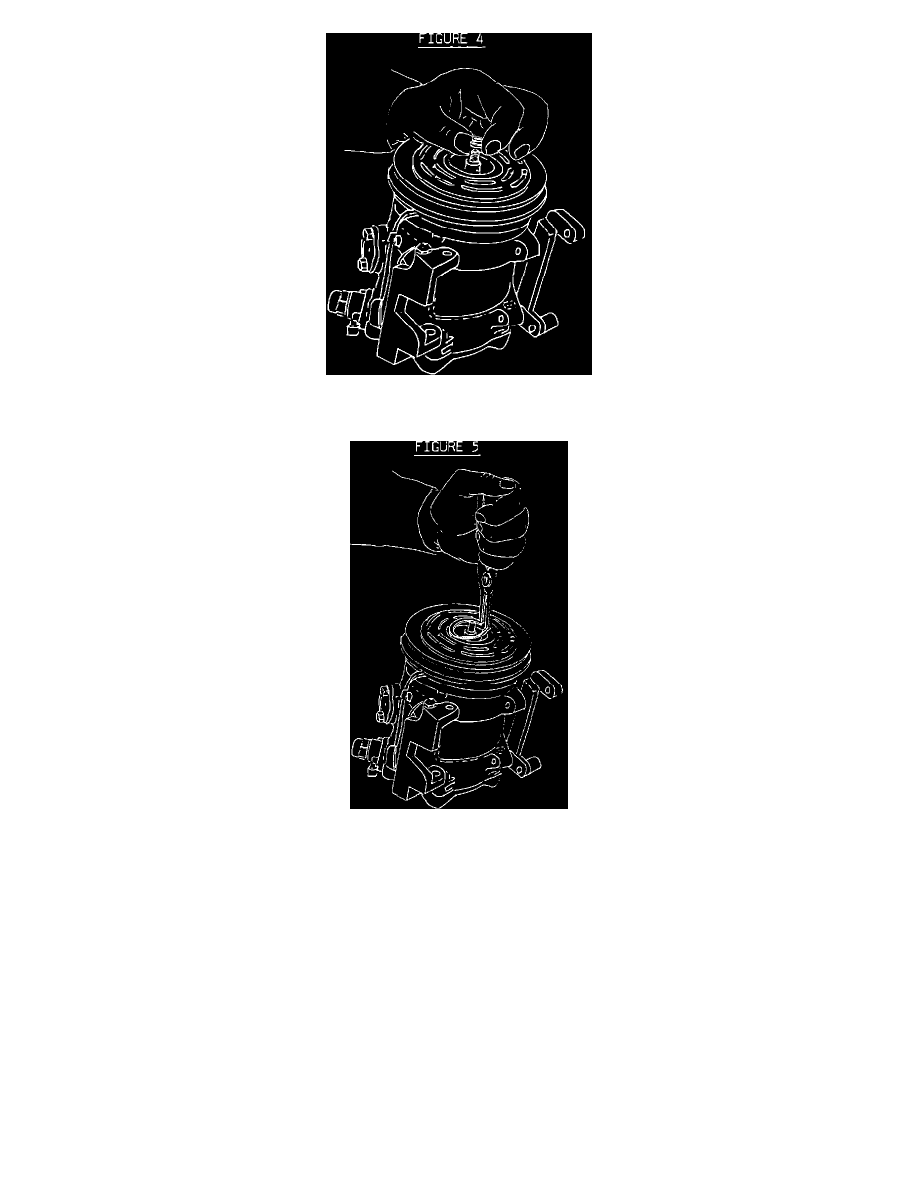 5.
Carefully remove the adjusting shims from the compressor shaft. Note that the same amount of shims must be reinstalled on the compressor shaft
before re-installation of the clutch assembly. (See Figure 4).
6.
Remove the snap ring which retains the clutch hub pulley with a pair of external expanding snap ring pliers. (See Figure 5).
7.
Remove the pulley and bearing assembly. If the assembly cannot be removed by hand, tap it gently with a plastic hammer. If this does not remove
the assembly, use a commercially available puller such as Kent-Moore tool J-29884 to remove the pulley and bearing assembly.
< PREV PAGE
NEXT PAGE >