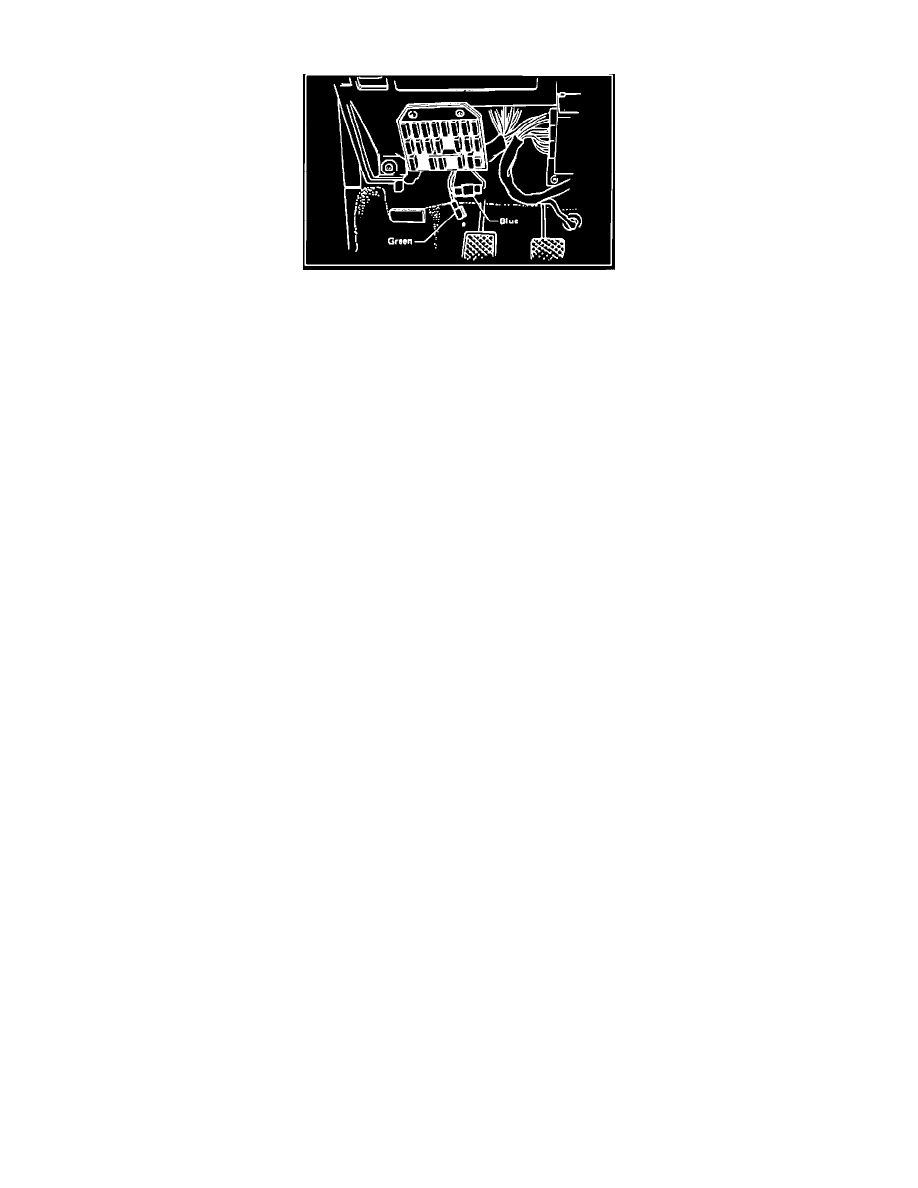 Maintenance Required Lamp/Indicator: Service and Repair
Fig. 1 Resetting EGR Maintenance Lamp
    The EGR maintenance reminder indicator lamp will be illuminated to indicate time for EGR maintenance. After performing maintenance, reset
reminder lamp. Remove instrument panel lower cover, then locate the three single pin electrical connectors located behind the fuse panel. Disconnect
blue connector and connect it with green connector, Fig. 1.