< PREV PAGE
NEXT PAGE >
Hatchback 4WD F4-1781cc 1.8L (1983)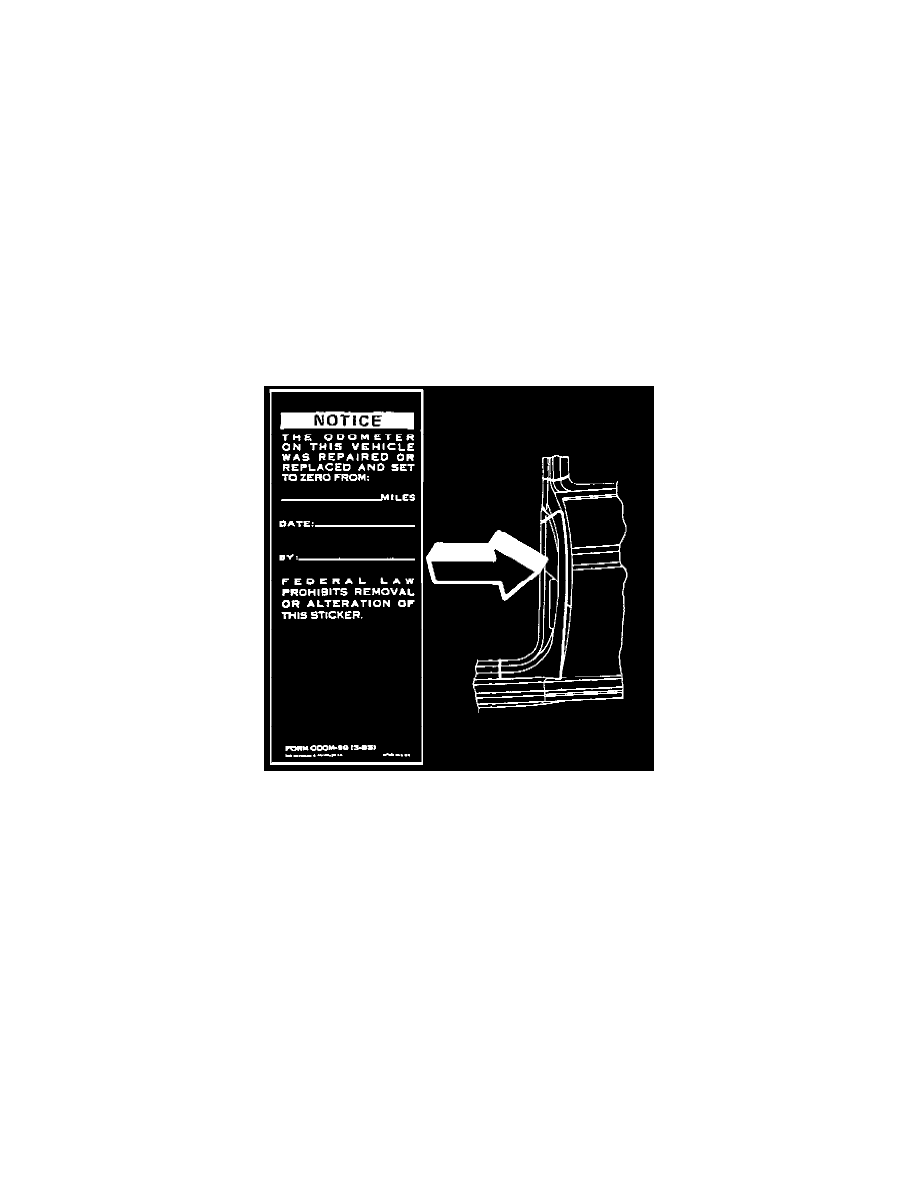 Odometer: Technical Service Bulletins
Odometer - Replacement Labeling Requirements
NUMBER: 01-102-86
DATE: 11-24-86
APPLICABILITY:
ALL SUBARU VEHICLES
SUBJECT:
ODOMETER LABELS
THIS SERVICE BULLETIN IS FOR INFORMATION ONLY
When repairing or servicing a speedometer or odometer which requires changing the actual mileage shown on the odometer, Federal Law requires that a
label must be affixed to the vehicle indicating that the mileage has been altered from the actual mileage.
Approved odometer labels can be obtained from your Distributor Service Representative upon request. The law requires that this label be affixed to the
left "B" pillar door post.
ODOMETER NOTICE LABEL
< PREV PAGE
NEXT PAGE >