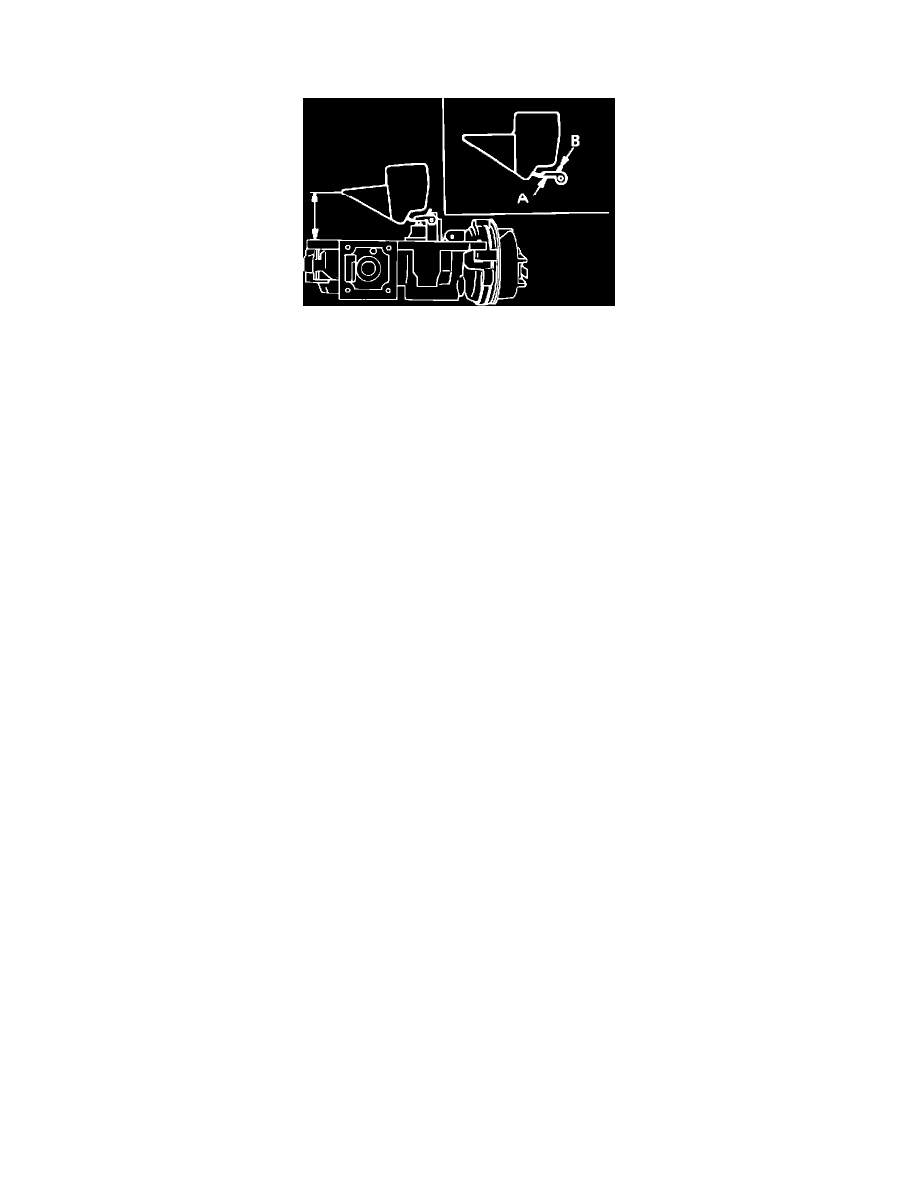 Carburetor Float: Adjustments
Carter-Weber
Fig.2 Float level adjustment.
1.
With float installed, remove air horn gasket.
2.
Invert top of air horn to free float, then measure the distance between the float and upper gasket surface of float chamber.
3.
If measured distance exceeds 0.67 inch. bend portion "A" to adjust the distance, FIG. 2.
4.
With the float level properly adjusted, turn air horn upright.
5.
Measure distance from lower surface of air horn to tip end of float. If distance exceeds 1.50 inch, bend portion "B" to obtain proper distance, FIG.
2.