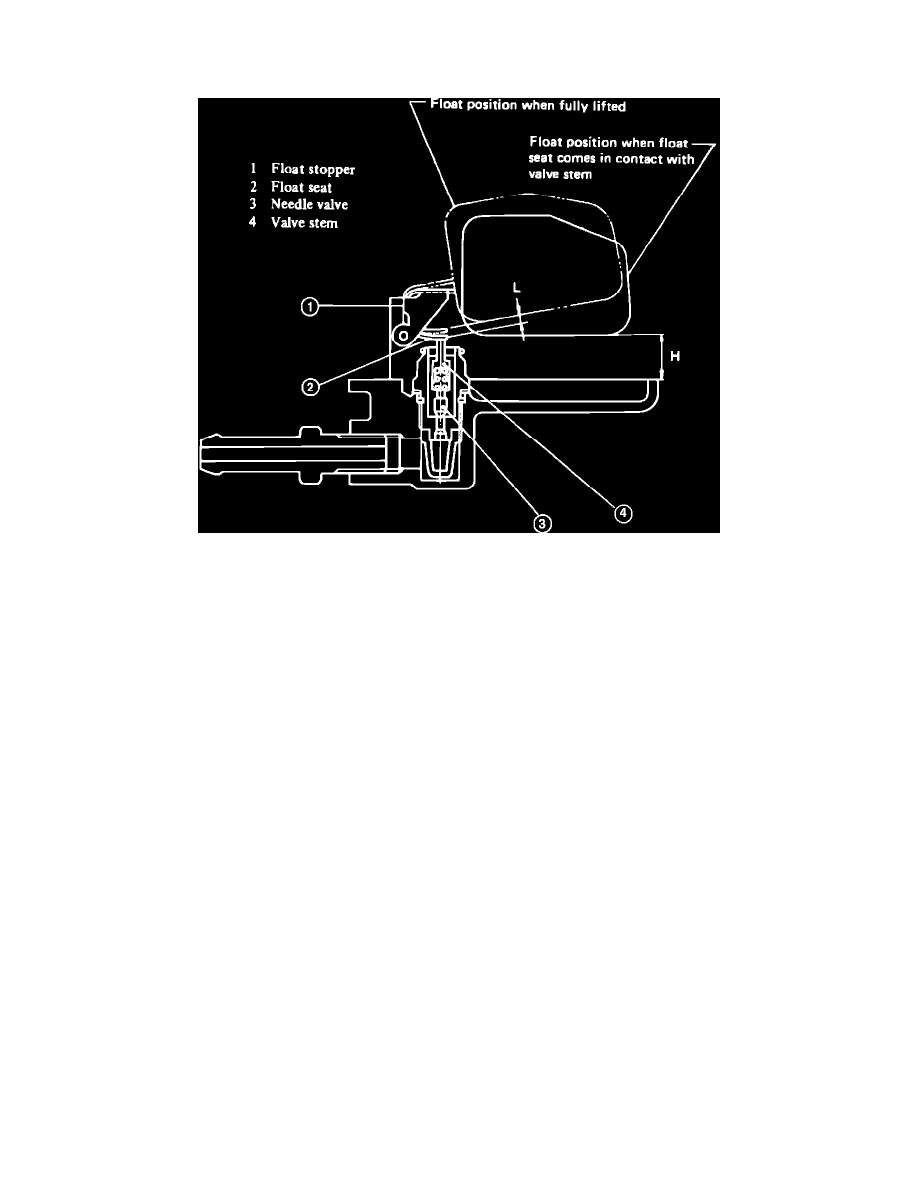 Carburetor Float: Adjustments
Hitachi
Fig.2 Float level adjustment.
  Fuel level in the carburetor can be checked through the float chamber sight glass. A fuel level within .06 inch (1.5 mm) above or below the level mark
indicated on the sight glass is correct. To adjust proceed as follows:
1.
Remove and invert the choke chamber, Fig. 1.
2.
If clearance "H" as indicated in Fig. 2 is .413 inch (10.5 mm) on 1982 modelsand .433-.453 inch (11-11.5 mm) on 1983-1984 models when float
seat contacts float stem, fuel level is correct.
3.
 To adjust the fuel level, bend the float seat.
4.
 To adjust the effective needle valve stroke, proceed as follows:
a. Measure clearance "L" between the float seat and valve stem with float lifted fully.
b. If clearance is not .051-.067 inch (1.3-1.7 mm) on 1982-84 models, adjust by bending stopper.