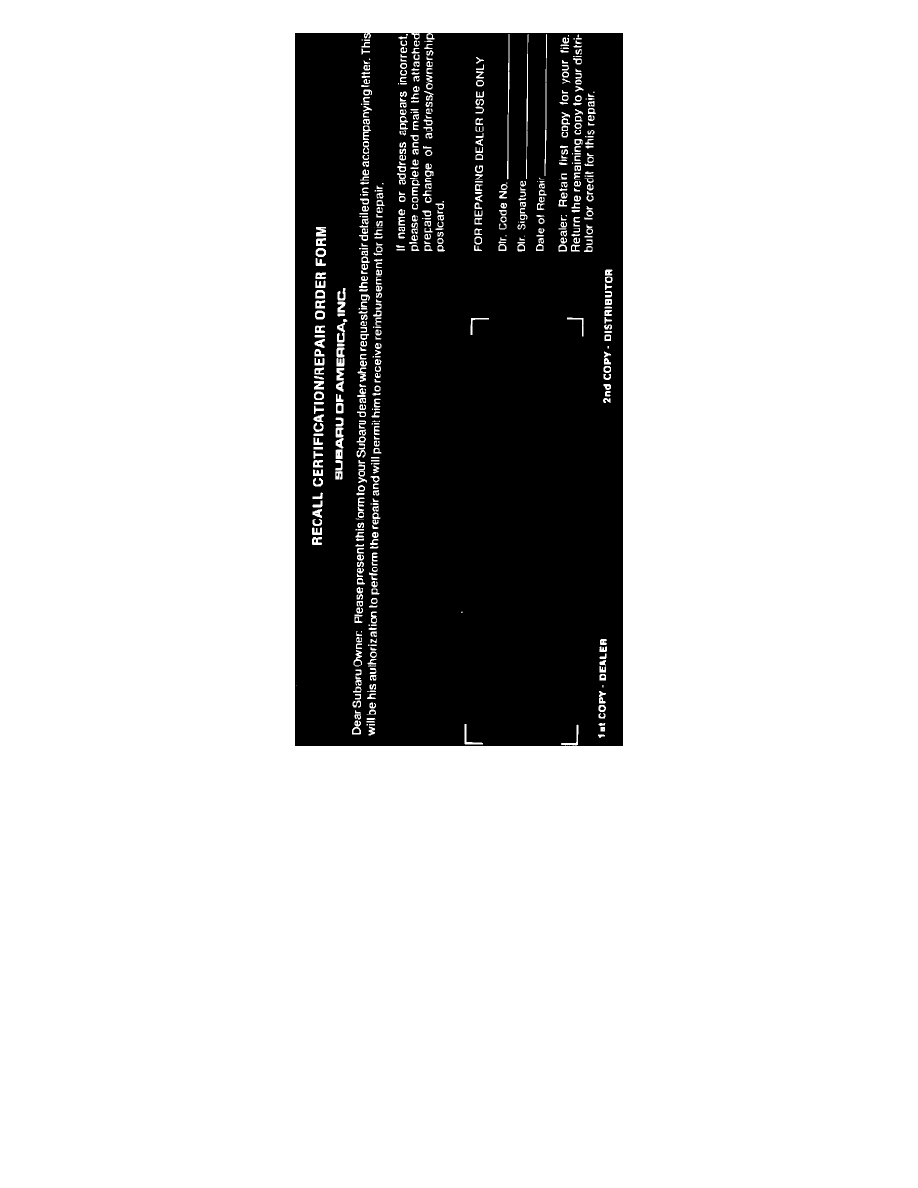 RECALL CAMPAIGN HCC-33 REPAIR PROCEDURE
Affected Vehicles:
1982 through 1984 Model Year Subaru equipped with factory installed Hitachi Cruise Control System and are either Turbo charged models or
Non-Turbo charged models equipped with a Hitachi carburetor.
NOTE:
IF THE VEHICLE IS AN EQUIPPED WITH A HITACHI CARBURETOR AND A LINE. INSTALLED CRUISE CONTROL FOLLOW
PROCEDURE A.
IF THE VEHICLE IS A TURBO CHARGED MODEL FOLLOW PROCEDURE B.
PROCEDURE A
(HITACHI CARBURETOR VEHICLES)
(I)
Inspection: