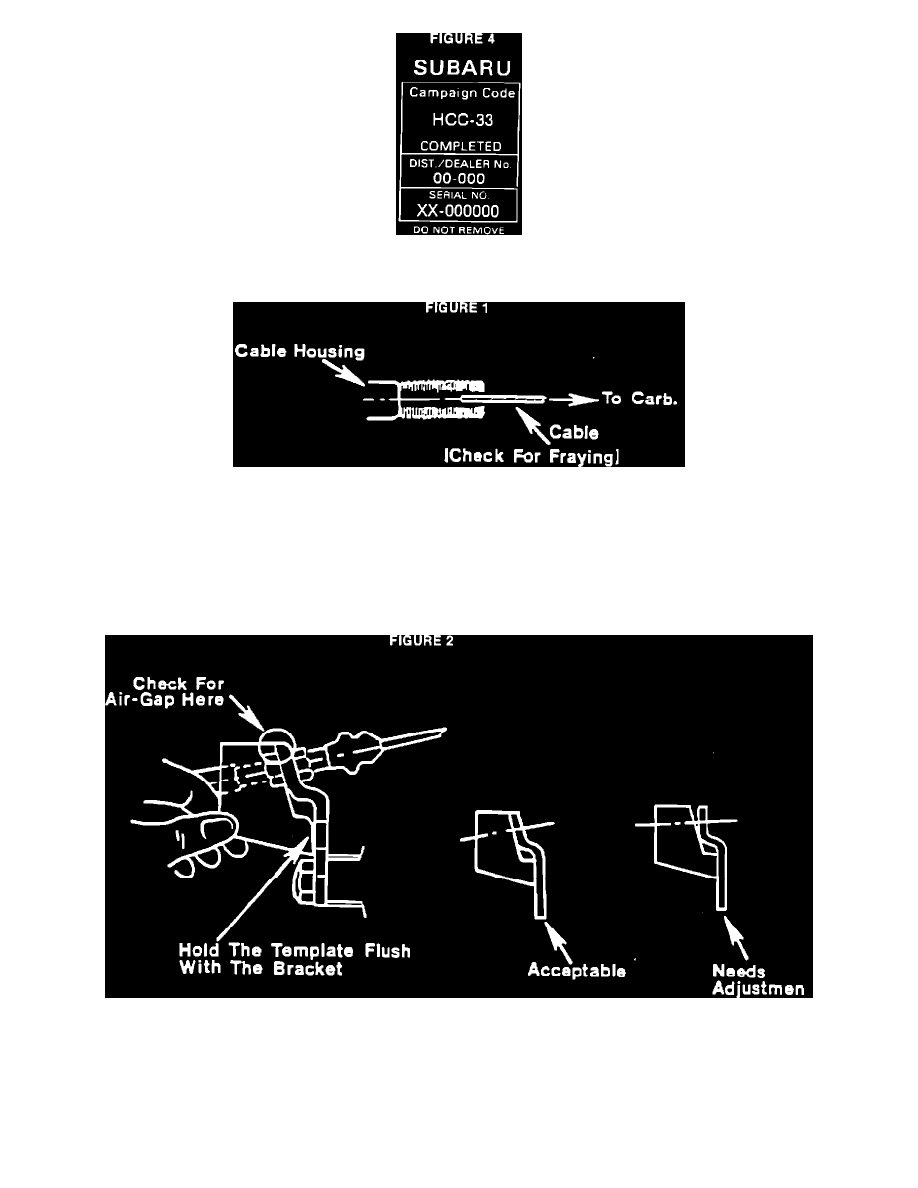 1)
Check the driver's door "B" pillar for the presence of an HCC-33 Recall Completion sticker (See Figure 4). If the sticker is present then no
action is required. If the sticker is not present then proceed to Step 2.
2)
Check the inner part of the accelerator cable between the cable housing and the carburetor for fraying. Check the cable housing end at the
carburetor for a slot worn into the threaded area of the assembly (See Figure 1).
3)
If none of the above conditions are apparent continue to section (II) for cable adjustment.
4)
If either conditions in step (2) are present proceed to section (III) of procedure A.
(II) Adjustment:
1)
Using the template provided (P/N SPS 065 300) check the angle of the accelerator cable bracket (See Figure 2).
2)
If the angle is incorrect, according to the illustration above, the bracket must be repositioned to its specified location.
CAUTION:
A) 
USE THE UPPER PART OF THE BRACKET, NOT THE CABLE OR CABLE END FOR ADJUSTMENT, TO PREVENT
DAMAGE TO THE ASSEMBLY.
B)
WRAP THE BRACKET WITH CLOTH IN ORDER NOT TO DAMAGE THE BRACKET.