< PREV PAGE
NEXT PAGE >
Hatchback 4WD F4-1781cc 1.8L (1983)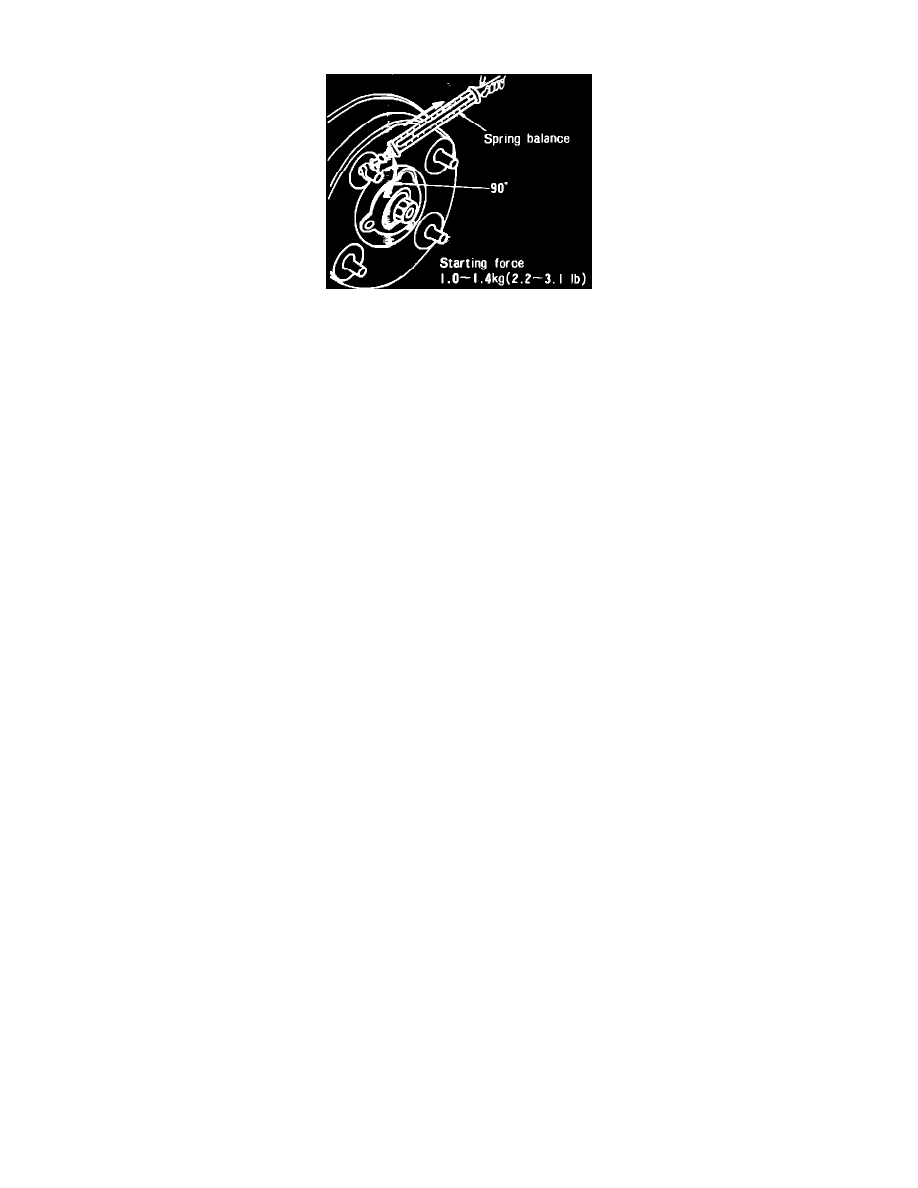 Wheel Bearing: Adjustments
Fig. 1 Checking rear wheel bearing adjustment (typical)
EXC. 4 WHEEL DRIVE MODELS
1.
Tighten axle nut to approximately 36 ft.lbs. (29 ft. lbs on Justy).
2.
Loosen nut 1/8 to 1/10 turn. Using a suitable spring scale measure starting force, Fig. 1. Starting force should be 1.9-3.2 lbs. (3.1-4.4 lbs. on
Justy).
3.
Bend lock plate to locknut in position, then install bearing cap and gasket.
< PREV PAGE
NEXT PAGE >