< PREV PAGE
NEXT PAGE >
Outback F4-2.5L (2008)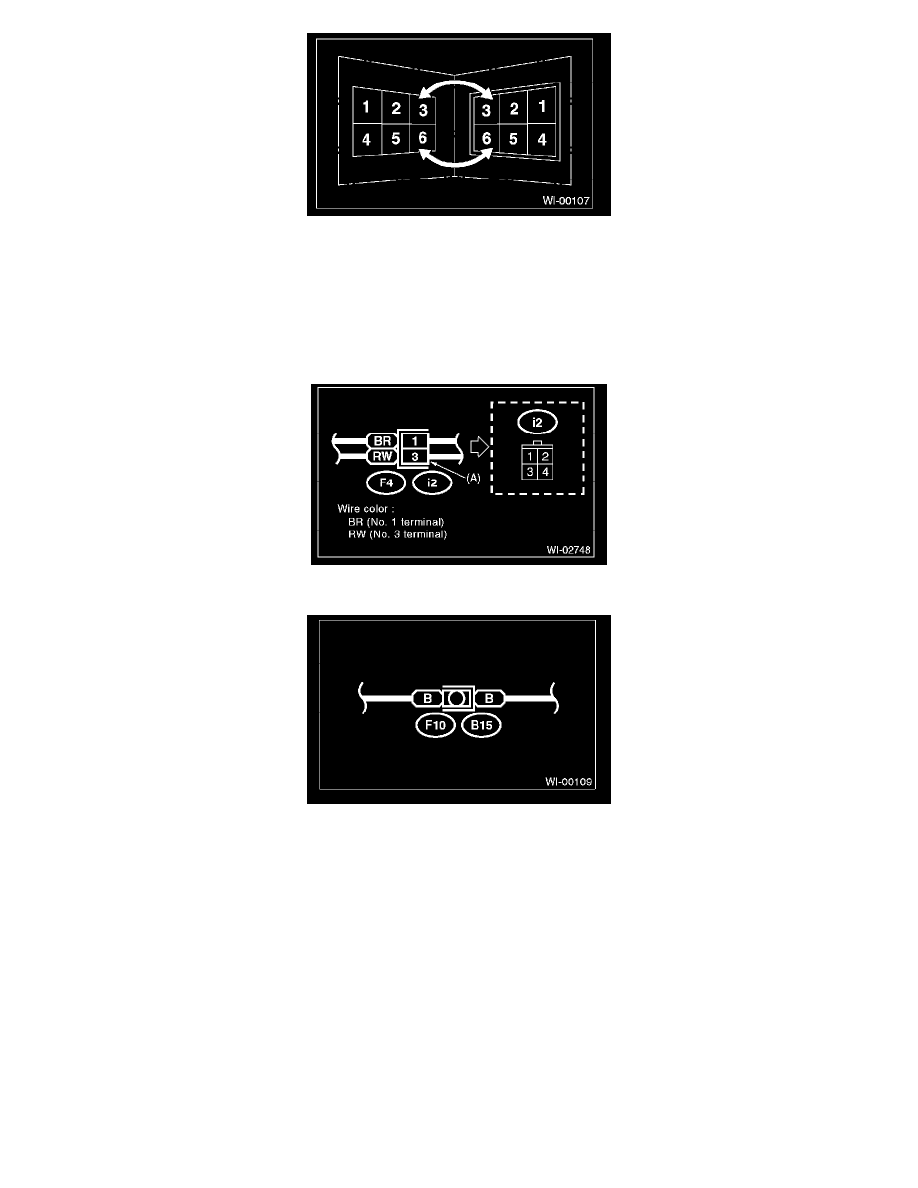 -
WIRING DIAGRAM:
The connectors are numbered along with the number of poles, external colors, and mating connections in the accompanying list.
-
The sketch of each connector in the wiring diagram usually shows the (A) side of the connector. The relationship between the wire color, terminal
number and connector is described in the figure.
NOTE:  A wire which runs in one direction from a connector terminal sometimes may have a different color from that which runs in the other
direction from that terminal.
-
In the wiring diagram, connectors which have no terminal number refer to one-pole types. Sketches of these connectors are omitted intentionally.
-
The following color codes are used to indicate the colors of the wires.
< PREV PAGE
NEXT PAGE >