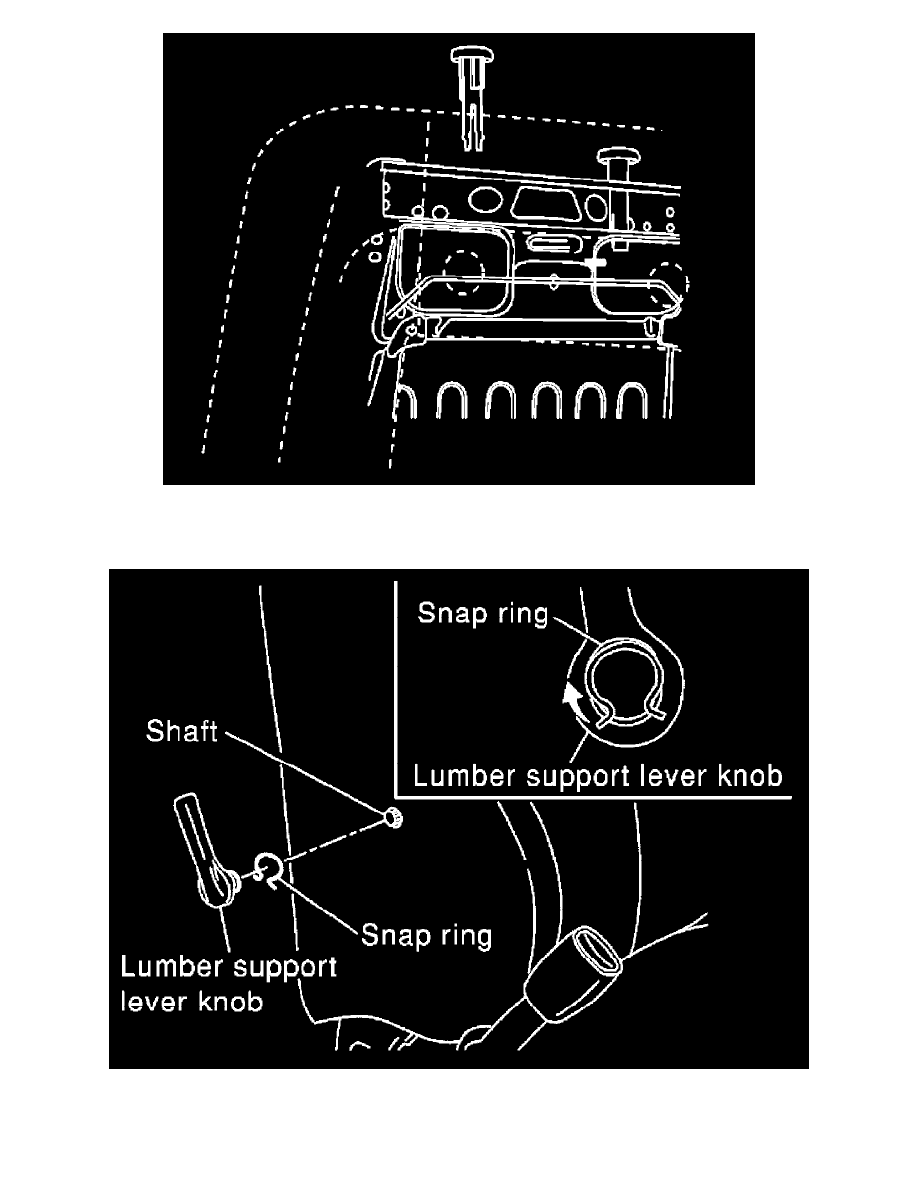 NOTE:  Before installing the headrest holder, check its orientation (front/rear and right/left).
4. Remove the snap ring and the lumbar support lever knob.
5. Remove the seatback trim and pad assembly.
6. Remove the hog ring to separate the seatback trim from the pad and the heating element (if equipped).