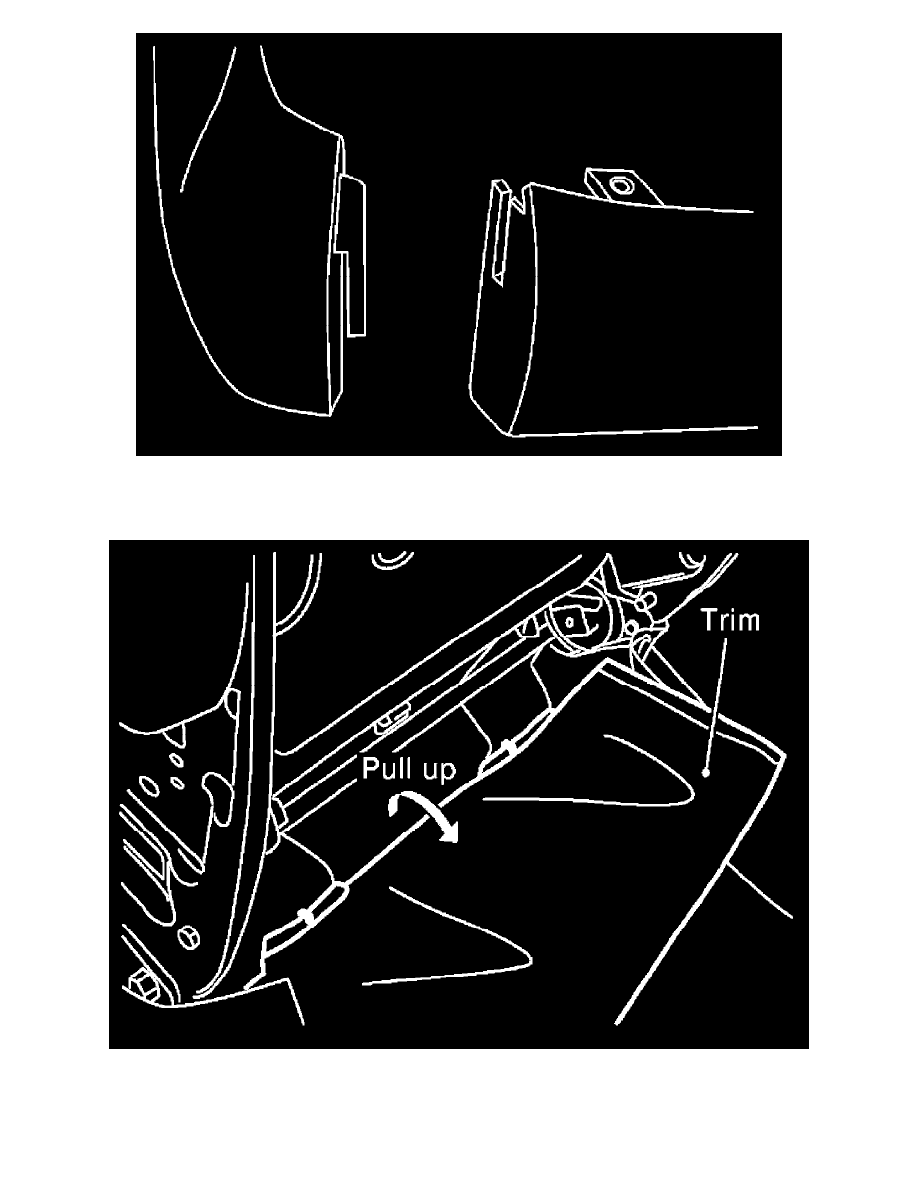 4. Remove the power seat switch screws.
5. Remove four bolts and the seat cushion assembly.
-
On the fold flat passenger seat it is necessary to unclip the rear flap j-clip from the seat pan.
6. Remove the retainer on the seat cushion frame, then remove the harness connector for the seat cushion heater (if equipped).
DISASSEMBLY
CAUTION:  Front passenger seat is equipped with an Occupant Classification System sensor and control module. Do not disassemble front