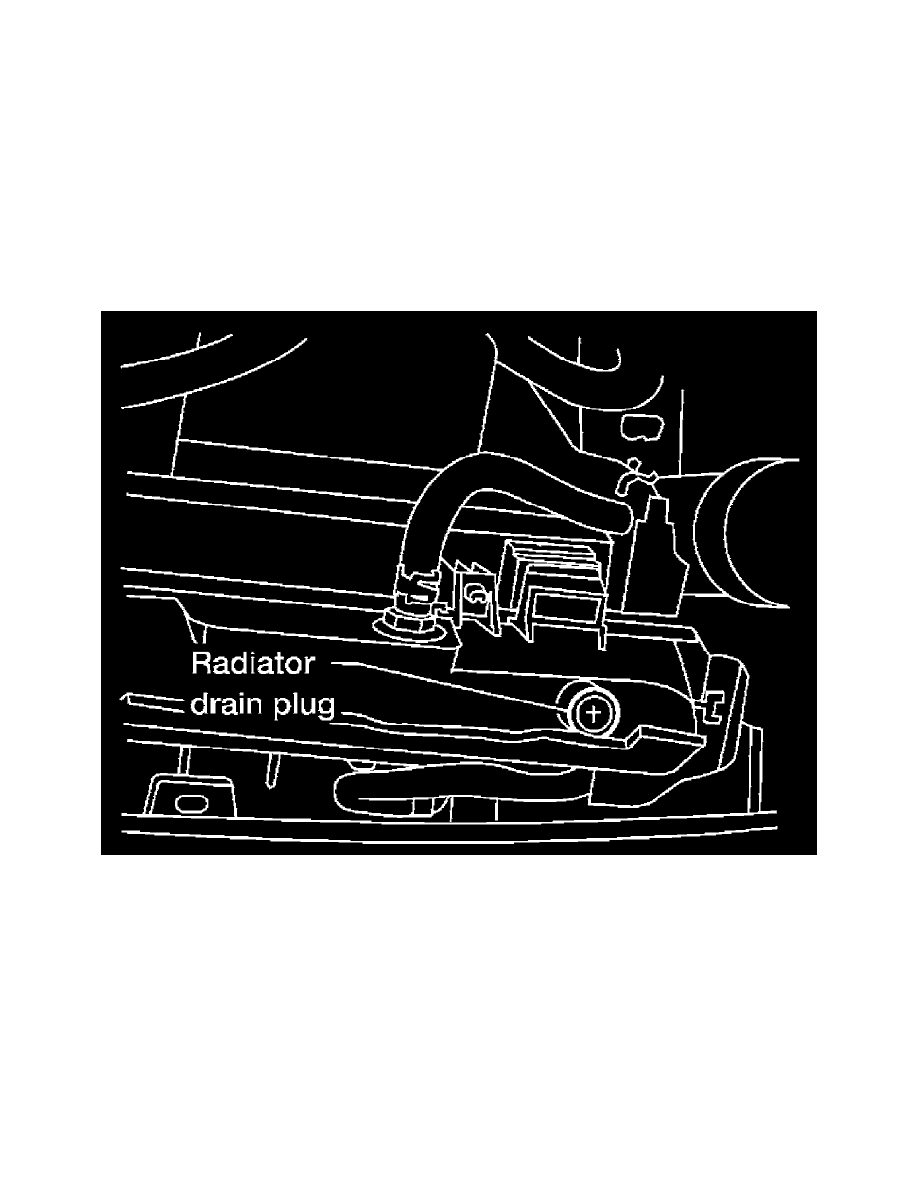 Coolant: Service and Repair
Changing Engine Coolant [VQ40DE]
WARNING:
-
To avoid being scalded, never change the coolant when the engine is hot. 
-
Wrap a thick cloth around the cap to carefully remove the cap. First, turn the cap a quarter of a turn to release any built-up pressure, then push
down and turn the cap all the way to remove it.
DRAINING ENGINE COOLANT
1. Turn ignition switch ON and set temperature control lever all the way to HOT position or the highest temperature position. Wait 10 seconds and
turn ignition switch OFF.
2. Remove the engine front undercover using power tool.
3. Open the radiator drain plug at the bottom of the radiator, and remove the reservoir cap. This is the only step required when partially draining the
cooling system (radiator only).
CAUTION:  Do not allow the coolant to contact the drive belts.
4. When draining all of the coolant in the system for engine removal or repair, it is necessary to drain the cylinder block. Remove the cylinder block
drain plugs (A), (B), (C), (D) and block heater if equipped, to drain the cylinder block as shown.