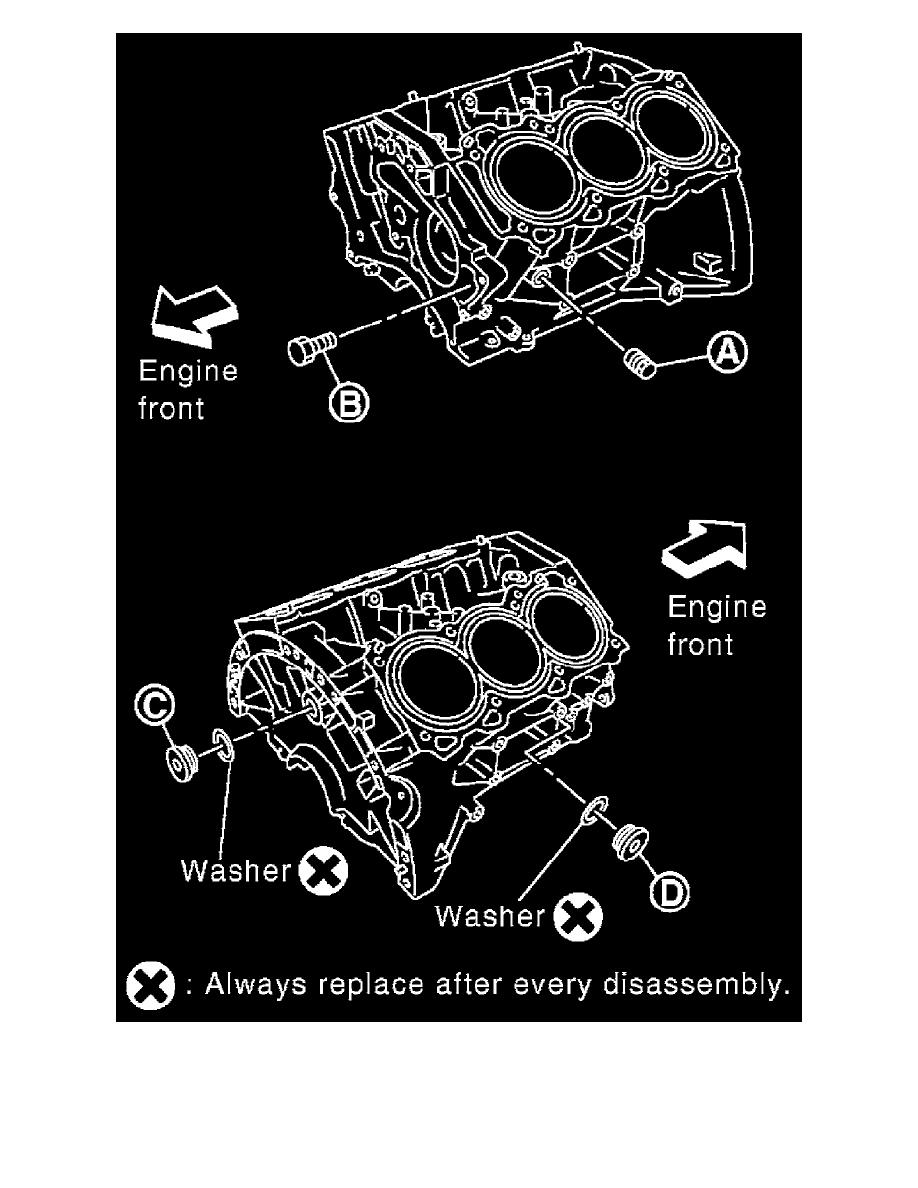 NOTE:  For Canada, the (D) cylinder block drain plug as shown, is not a cylinder block drain plug but a block heater.
5. Remove the reservoir tank to drain the engine coolant, then clean the reservoir tank before installing it.
6. Check the drained coolant for contaminants such as rust, corrosion or discoloration. If the coolant is contaminated, flush the engine cooling
system. Follow the "Flushing Cooling System" procedure.