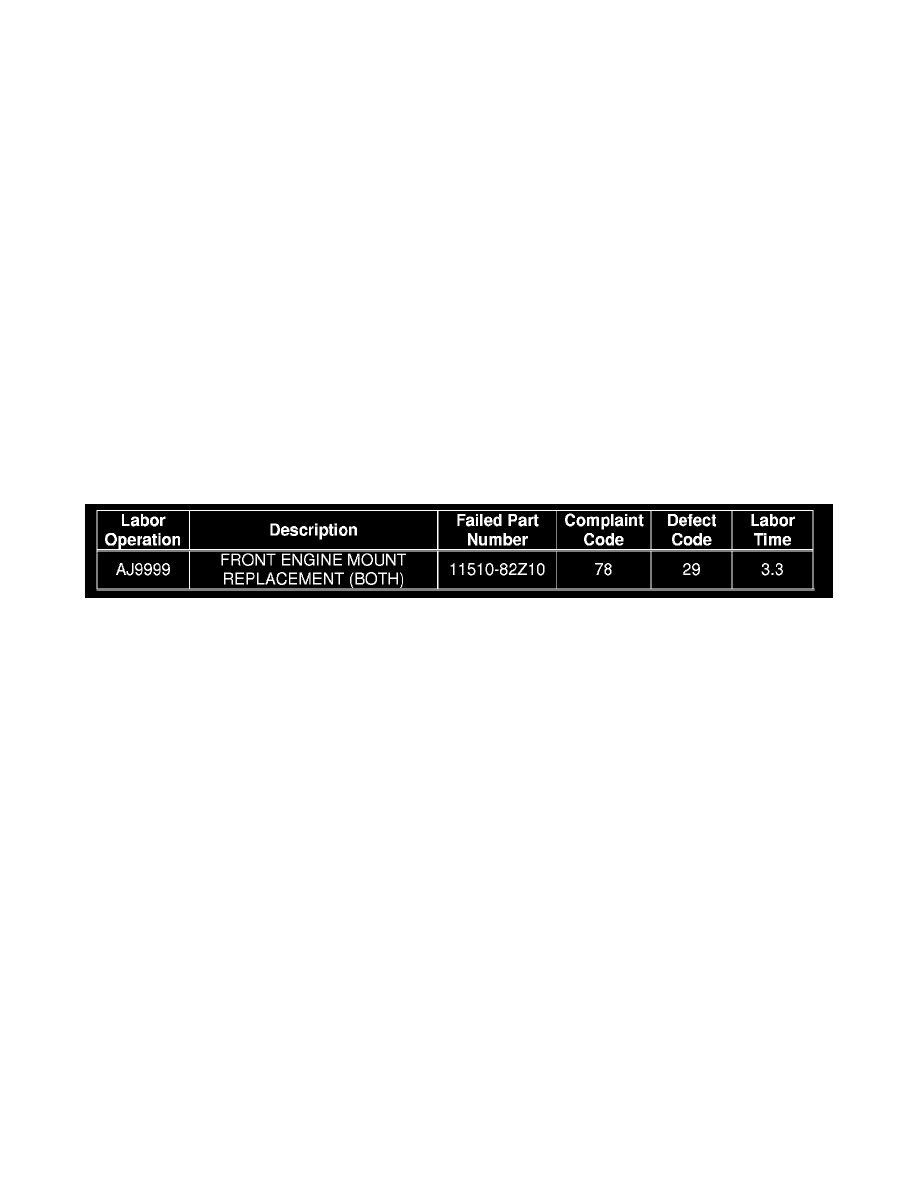 Engine Mount: Customer Interest
Engine - Front Engine Mount Vibration/Noise
Section Title: Engine 
TSB No. TS 01 03091
Division: Automotive 
Category: Technical
SUBJECT:
FRONT ENGINE MOUNT VIBRATION/NOISE.
MODEL(S):
EQUATOR (A61640)
YEAR:
2009~2011 (ALL)
CONDITION:
Front engine mount insulator is leaking or cracked resulting in engine vibration or noise.
CAUSE:
The insulator of the front engine mount becomes damaged or begins to leak.
CORRECTION:
Please follow the procedure in the applicable service manual and replace both front engine mounts, stoppers, and the bolts indicated with new ones from
the Parts Information table below.
WARRANTY INFORMATION: