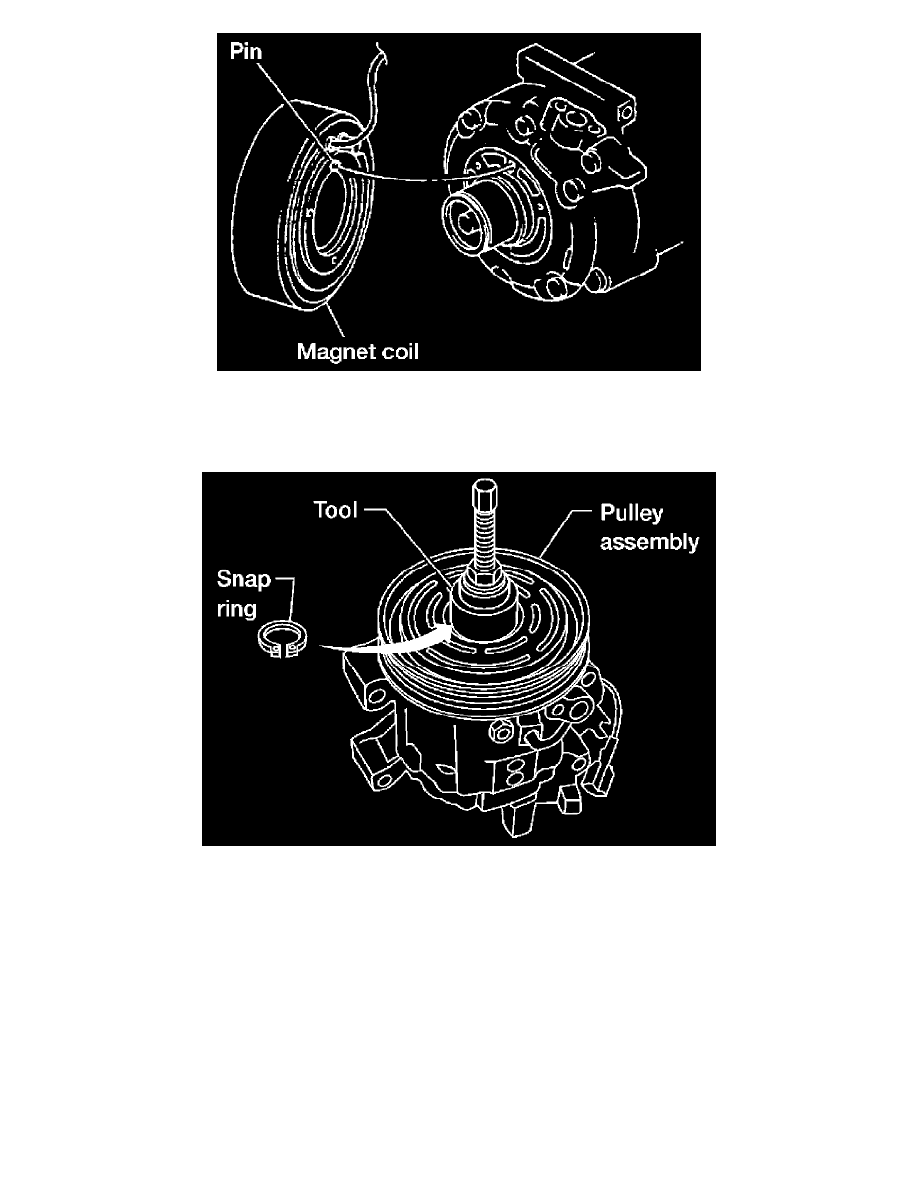 CAUTION:  Be sure to align the magnet coil pin with the hole in the compressor front head.
2. Install the magnet coil harness clip using a screwdriver.
3. Install the pulley assembly using Tool and a wrench, then install the snap ring using snap ring pliers.
Tool number : - (J-38873-A)
4. Install the clutch disc on the compressor shaft, together with the original shim(s). Press the clutch disc down by hand.