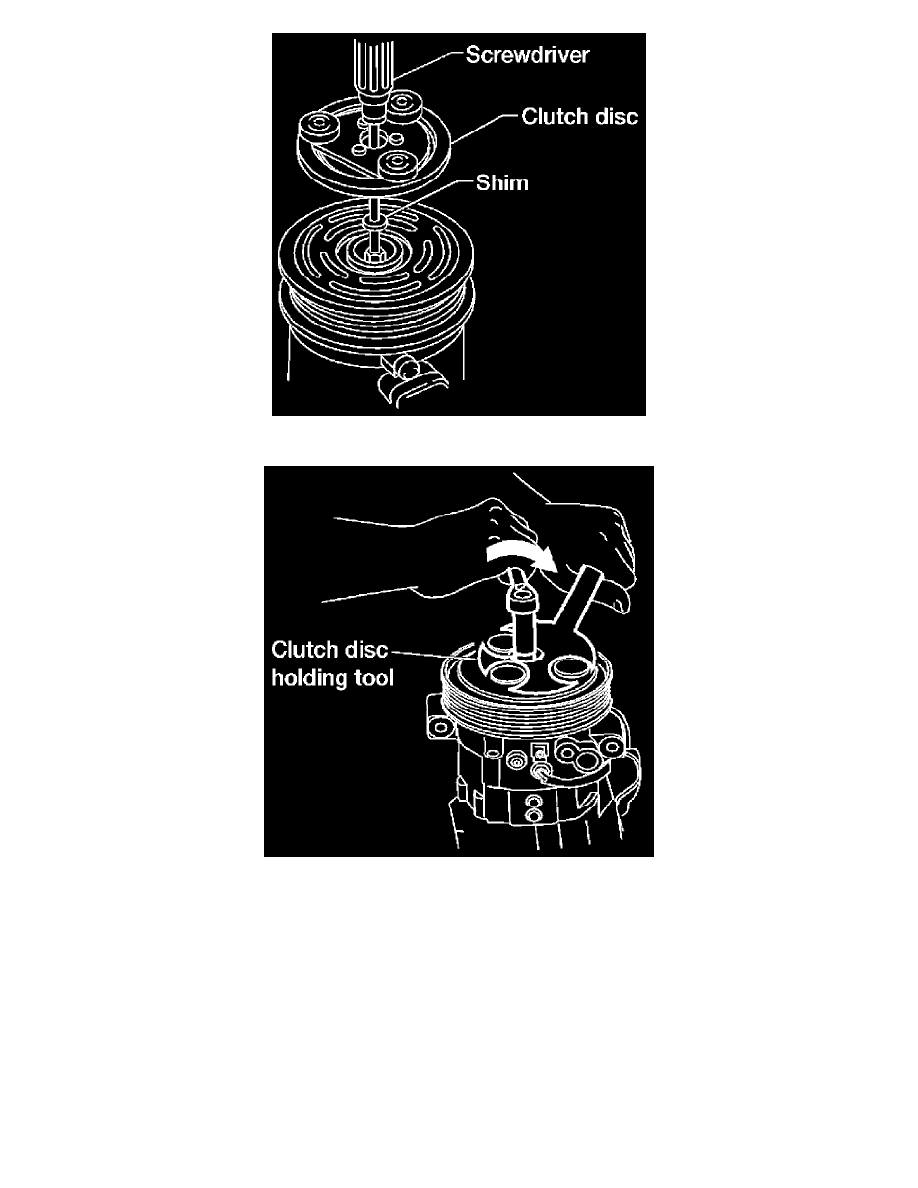 5. Install the clutch pulley bolt using Tool, to prevent the clutch disc from turning and tighten the bolt to specification.
Tool number : J-44614
CAUTION:  After tightening the clutch pulley bolt, check that the clutch pulley rotates smoothly.
6. Check the pulley clearance all the way around the clutch disc as shown.