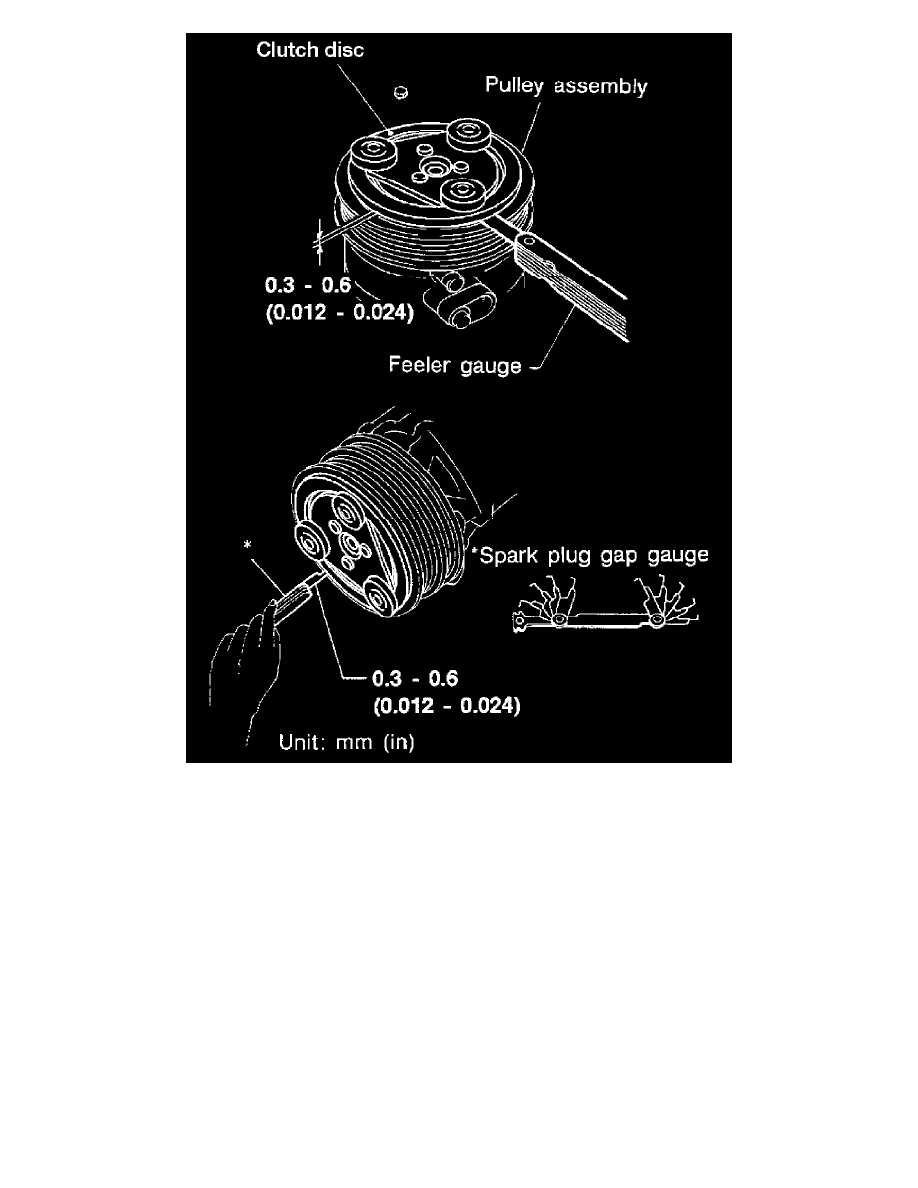 Clutch disc-to-pulley clearance : 0.3 - 0.6 mm (0.012 - 0.024 in)
7. If the specified clearance is not obtained, replace the adjusting spacer to readjust.
8. Install the compressor.
BREAK-IN OPERATION
When replacing compressor clutch assembly, always conduct the break-in operation. This is done by engaging and disengaging the clutch about 30
times. Break-in operation raises the level of transmitted torque.