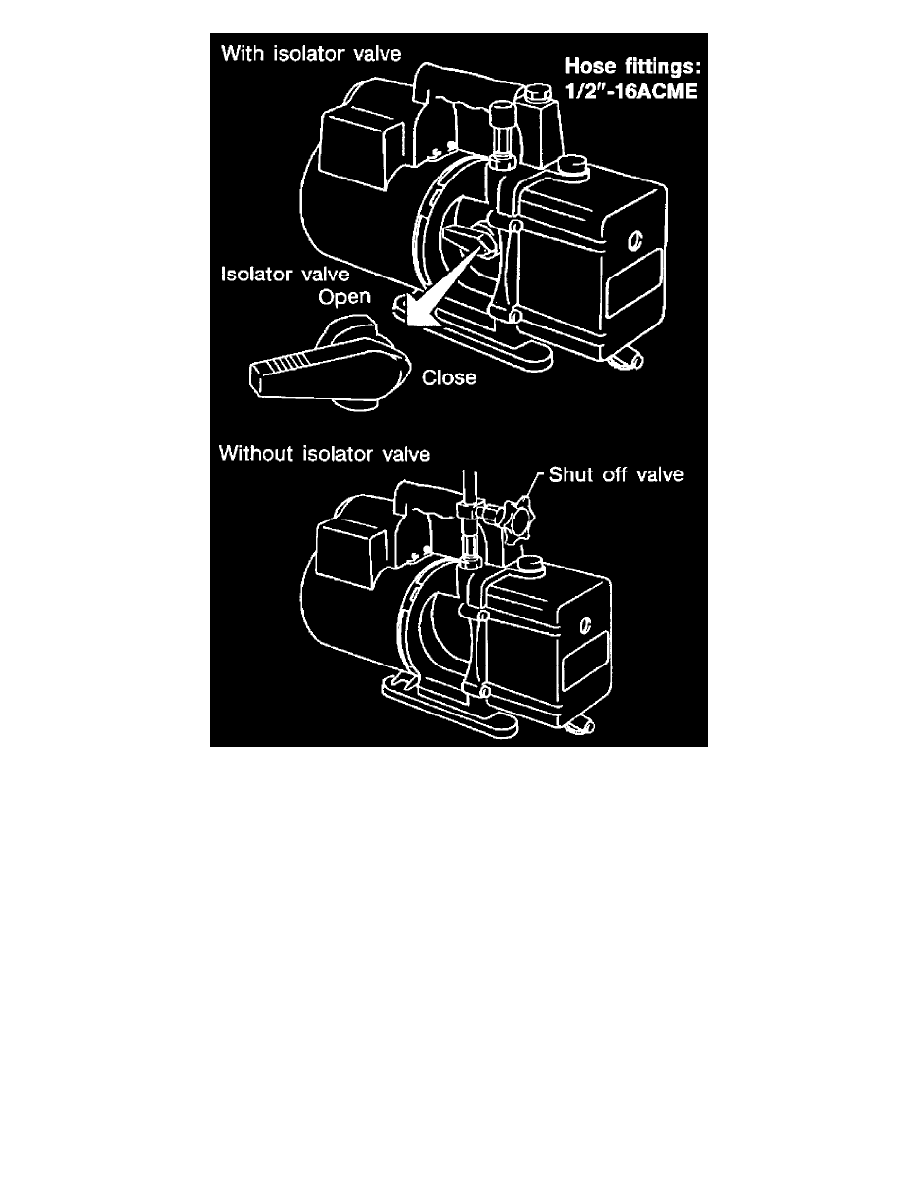 To prevent this migration, use a manual valve situated near the hose-to-pump connection, as follows.
-
Usually vacuum pumps have a manual isolator valve as part of the pump. Close this valve to isolate the service hose from the pump.
-
For pumps without an isolator, use a hose equipped with a manual shut-off valve near the pump end. Close the valve to isolate the hose from the
pump.
-
If the hose has an automatic shut off valve, disconnect the hose from the pump: as long as the hose is connected, the valve is open and lubricating
oil may migrate.
Some one-way valves open when vacuum is applied and close under a no vacuum condition. Such valves may restrict the pump's ability to pull a deep
vacuum and are not recommended.
MANIFOLD GAUGE SET
Be certain that the gauge face indicates HFC-134a (R-134a). Make sure the gauge set has 1/2"-16 ACME threaded connections for service hoses.
Confirm the set has been used only with refrigerant HFC-134a (R-134a) along with specified oil.