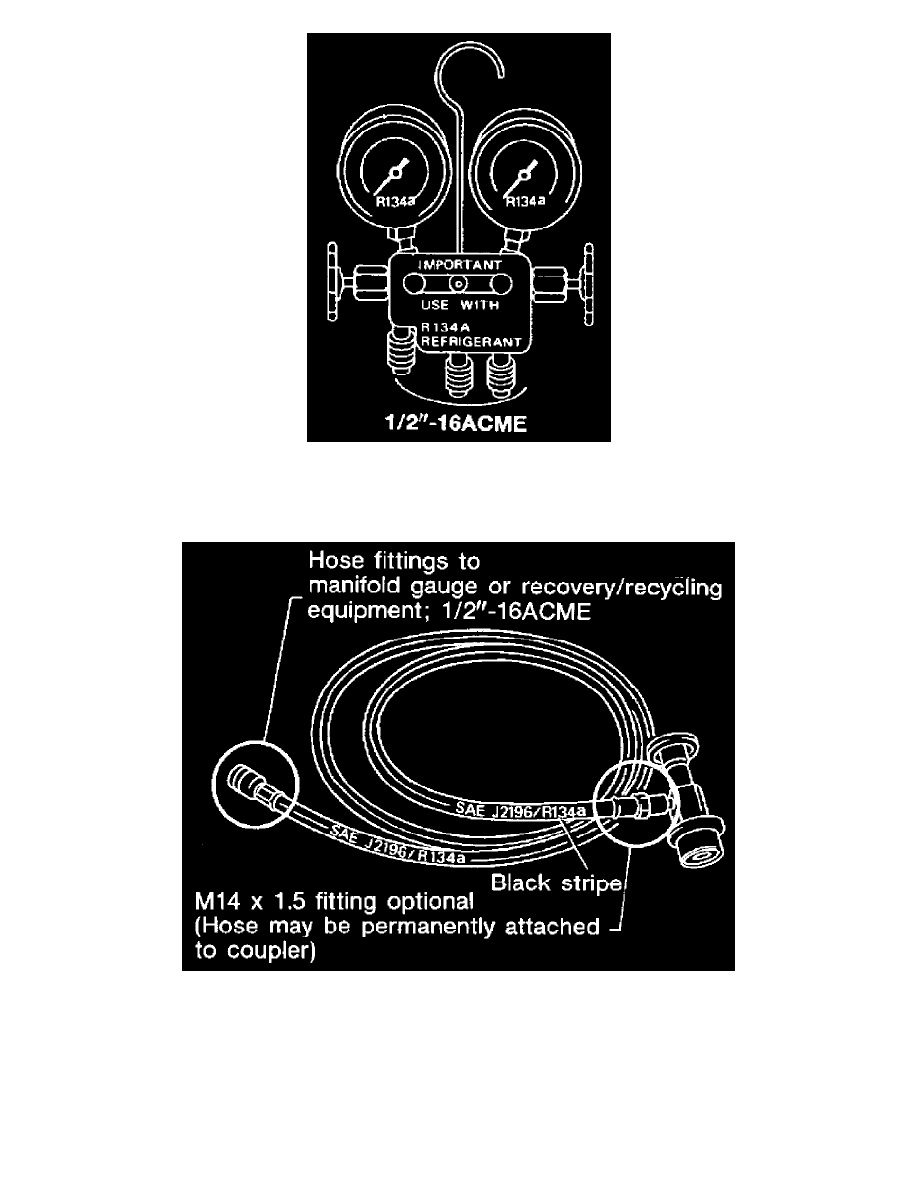 SERVICE HOSES
Be certain that the service hoses display the markings described (colored hose with black stripe). All hoses must include positive shut- off devices (either
manual or automatic) near the end of the hoses opposite the manifold gauge.
SERVICE COUPLERS
Never attempt to connect HFC-134a (R-134a) service couplers to a CFC-12 (R-12) A/C system. The HFC-134a (R-134a) couplers will not properly
connect to the CFC-12 (R-12) system. If an improper connection is attempted, discharging and contamination may occur.