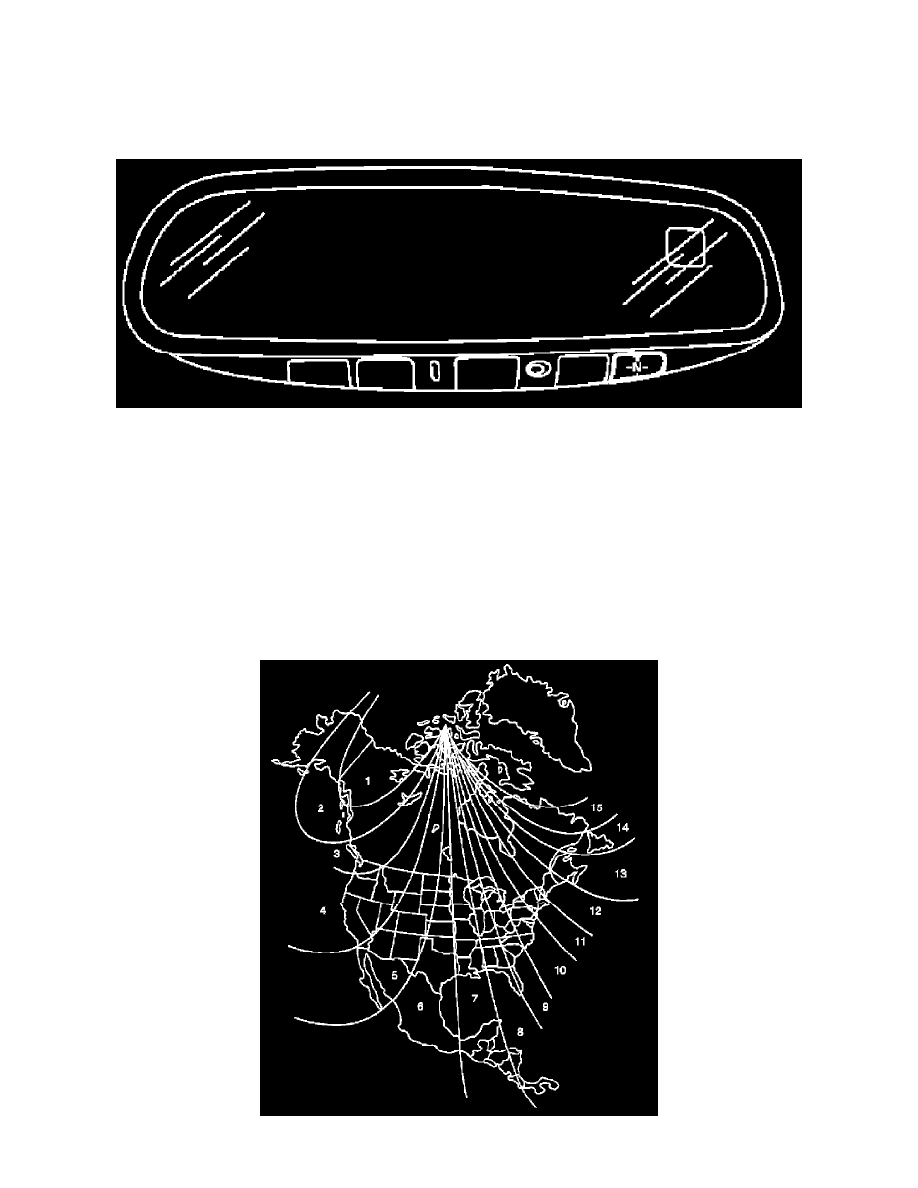 Compass: Testing and Inspection
Compass: Setting And Calibration
DESCRIPTION
With the ignition switch in the ON position, and the mode (N) switch ON, the compass display will indicate the direction the vehicle is heading.
Vehicle direction is displayed as follows:
-
N: north
-
E: east
-
S: south
-
W: west
ZONE VARIATION SETTING PROCEDURE
The difference between magnetic north and geographical north can sometimes be great enough to cause false compass readings. This difference is known
as variance. In order for the compass to operate properly (accurately) in a particular zone, the zone variation must be calibrated using the following
procedure.
Zone Variation Chart
1. Determine your location on the zone map.