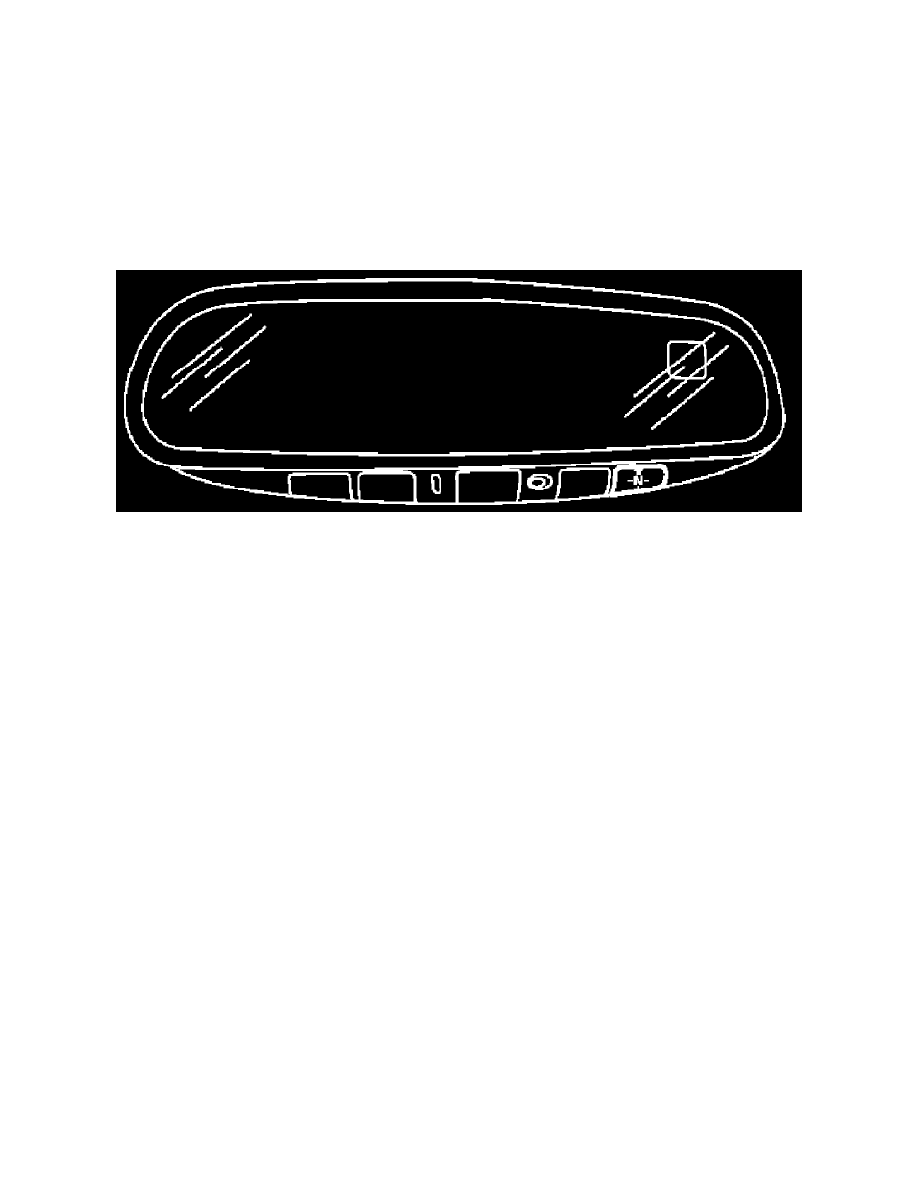 2. Turn the ignition switch to the ON position.
3. Press and hold the mode (N) switch for about 8 seconds. The current zone number will appear in the display.
4. Press the mode (N) switch repeatedly until the desired zone number appears in the display.
Once the desired zone number is displayed, stop pressing the mode (N) switch and the display will show a compass direction after a few seconds.
NOTE:  Use zone number 5 for Hawaii.
CALIBRATION PROCEDURE
The compass display is equipped with an automatic correction function. If the compass display reads "CAL"or the direction is not shown correctly,
perform the correction procedure below.
1. Press and hold the mode (N) switch for about 10 seconds. The display will read "CAL".
2. Drive the vehicle slowly in a circle, in an open, safe place. The initial calibration is completed in about 3 turns.
NOTE:  In places where the terrestrial magnetism is extremely disturbed, the initial correction may start automatically.