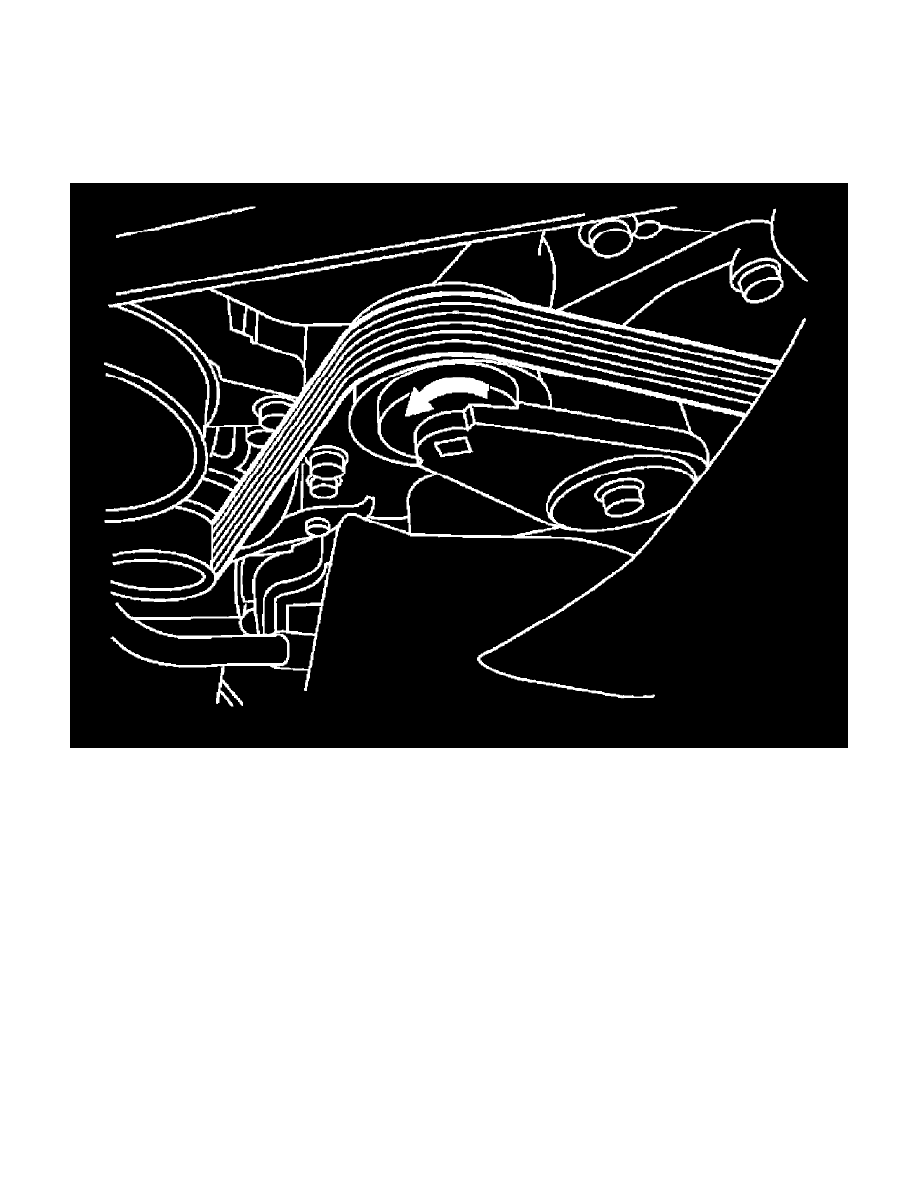 Drive Belt: Service and Repair
Drive Belts: Removal and Installation
Drive Belts: Removal and Installation
REMOVAL
1) Remove air duct and resonator assembly. 
2) Rotate the drive belt auto tensioner in the direction of arrow (loosening direction of tensioner) as shown, using suitable tool.
WARNING:
Avoid placing hand in a location where pinching may occur if the tool accidentally comes off.
3) Remove the drive belt.
INSTALLATION
Installation is in the reverse order of removal.
CAUTION:
Make sure belt is securely installed around all pulleys.