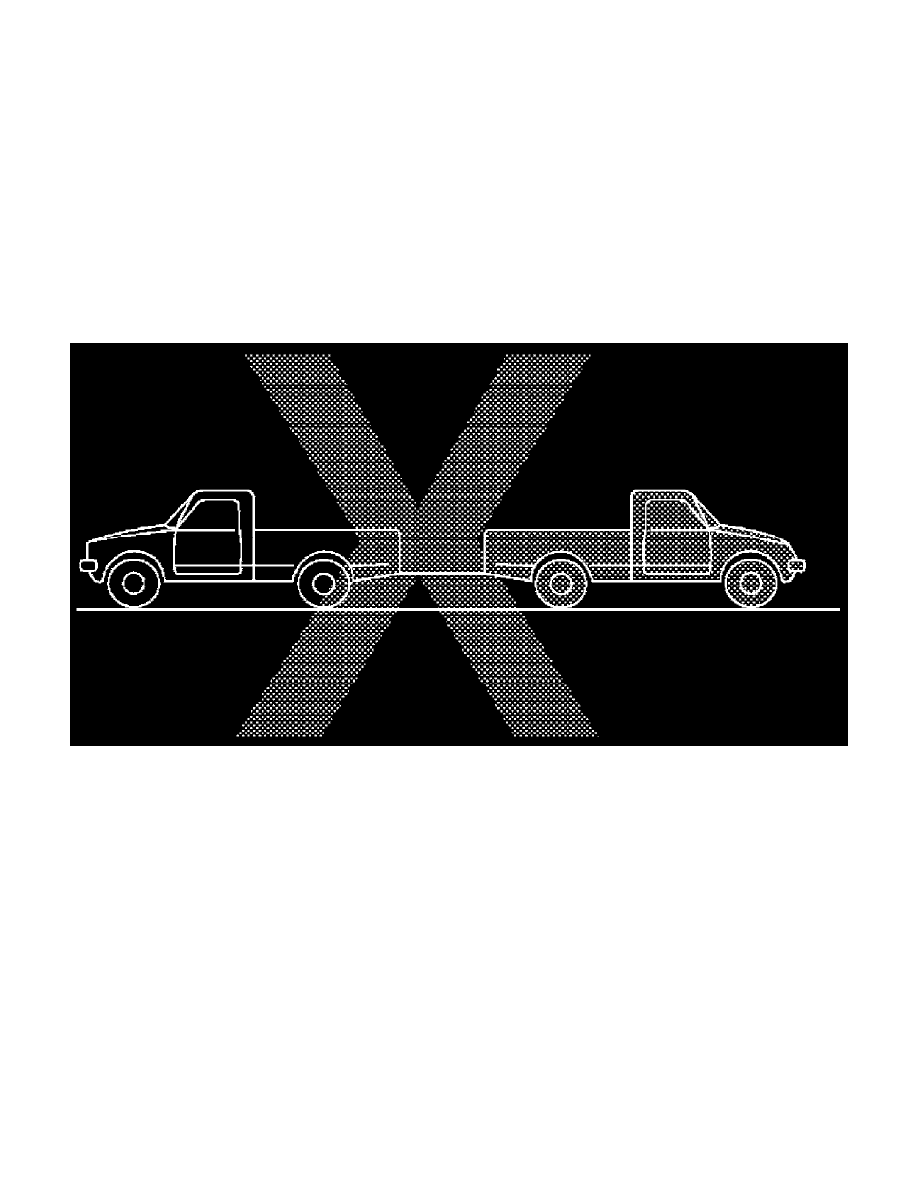 Towing Information: Service and Repair
Tow Truck Towing
WARNING:
-
Never get under the vehicle while it is supported only by the jack. Always use safety stands to support the frame when you have to get
under the vehicle.
-
Place wheel chocks at both front and back of the wheels on the ground.
CAUTION:
-
All applicable State or Provincial (in Canada) laws and local laws regarding the towing operation must be obeyed.
-
It is necessary to use proper towing equipment to avoid possible damage during towing operation. Towing is in accordance with Towing
Procedure Manual at dealer.
-
Always attach safety chains before towing.
-
When towing, make sure that the transmission, steering system and powertrain are in good order. If any unit is damaged, dollies must be
used.
-
Never tow an automatic transmission model from the rear (i.e., backward) with four wheels on the ground as this may cause serious and
expensive damage to the transmission.
2WD MODEL
SUZUKI does not recommend towing automatic transmission equipped vehicles with the drive wheels on the ground.