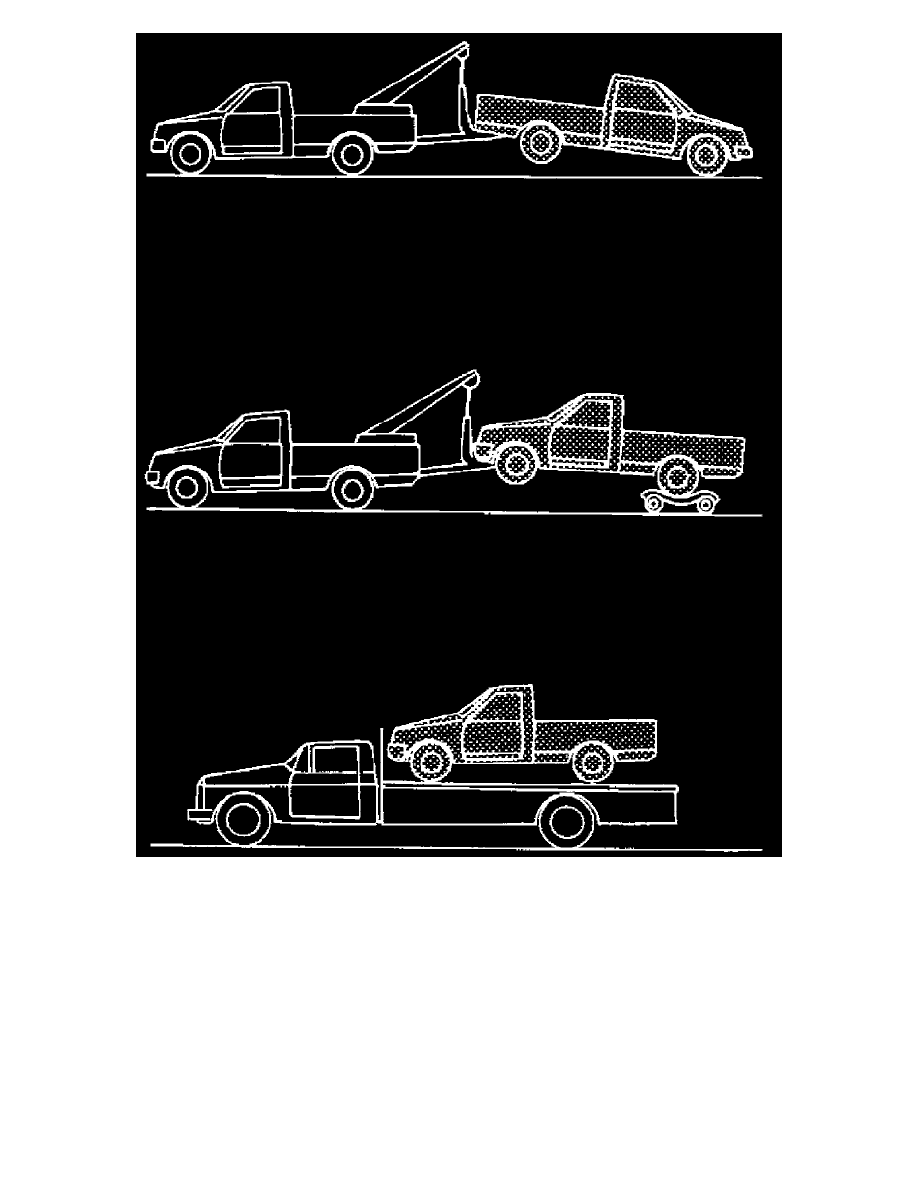 CAUTION:
-
When towing with the front wheels on the ground: Turn the ignition key to the OFF position and move the transmission selector lever to
N (neutral) position, turn the ignition key to OFF position and secure the steering wheel in a straight ahead position with a rope or
similar device. Never place the ignition key in the LOCK position. This will result in damage to the steering lock mechanism.
Towing Point
CAUTION:  Never tow the vehicle using only the towing points. To avoid damaging the vehicle body, use proper towing equipment when
towing.