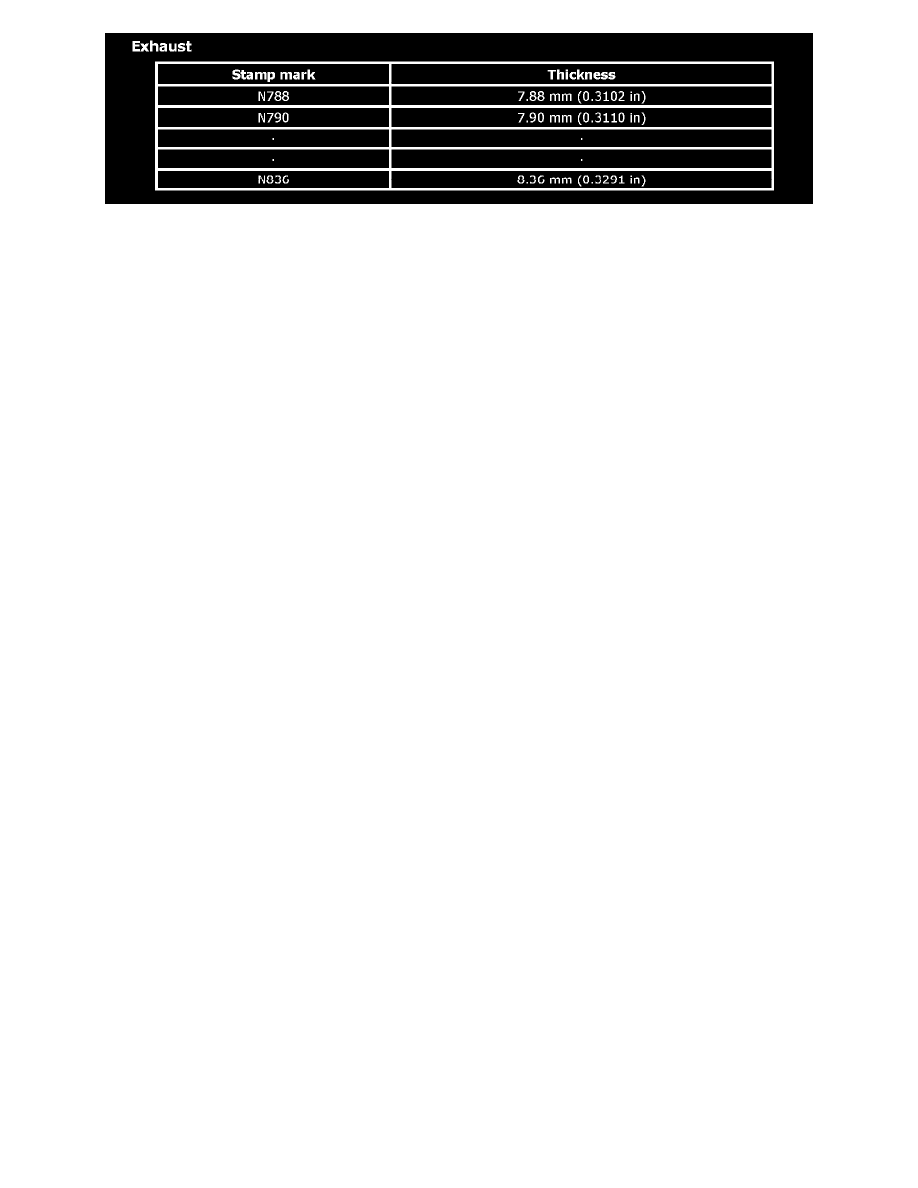 Available thickness of valve lifter: 25 sizes with range 7.88 to 8.36 mm (0.3102 to 0.3291 in) in steps of 0.02 mm (0.0008 in) (when manufactured
at factory). 
CAUTION:
Install identification letter at the end and top, "U" and "N", at each of proper positions. (Be careful of mis-installation between intake
and exhaust.)
6) Install selected valve lifter.
7) Install camshaft. 
8) Manually turn crankshaft pulley a few turns.
9) Make sure that the valve clearances for cold engine are within the specifications by referring to the specified values.
10) Installation of the remaining components is in the reverse order of removal.
11) Start the engine, and check for unusual noise and vibration.