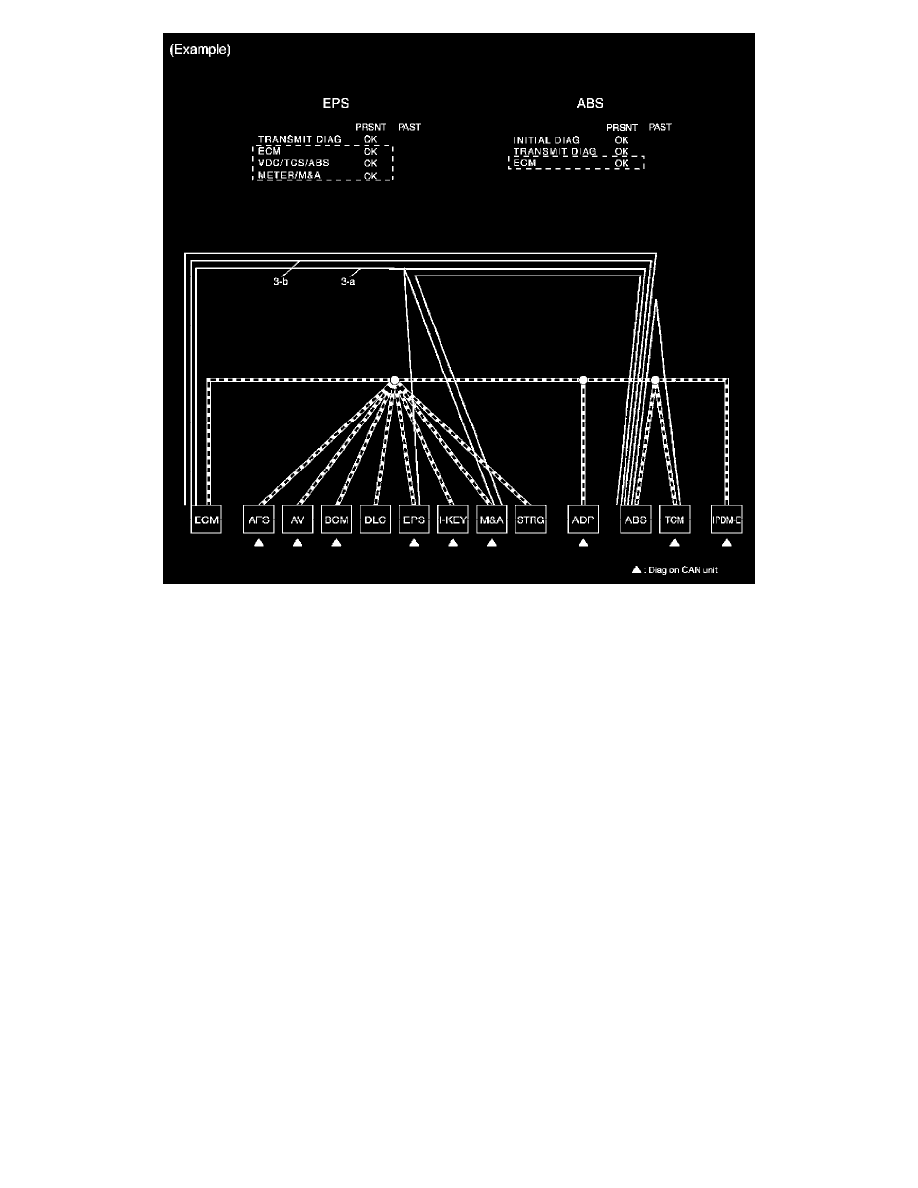 4. Search for the possible cause using CAN communication signal chart using information from the interview with the customer.
NOTE:  For the details of CAN communication signal, refer to [CAN Communication Signal Chart].
a. ABS warning lamp turned ON and speedometer did not move: This means that "ABS warning lamp signal" and "Vehicle speed signal" could
not communicate between M&A and ABS (4-a in the figure below).
b. The tachometer moved normally: This means that "Engine speed signal" could communicate normally between ECM and M&A (4-b in the
figure below).