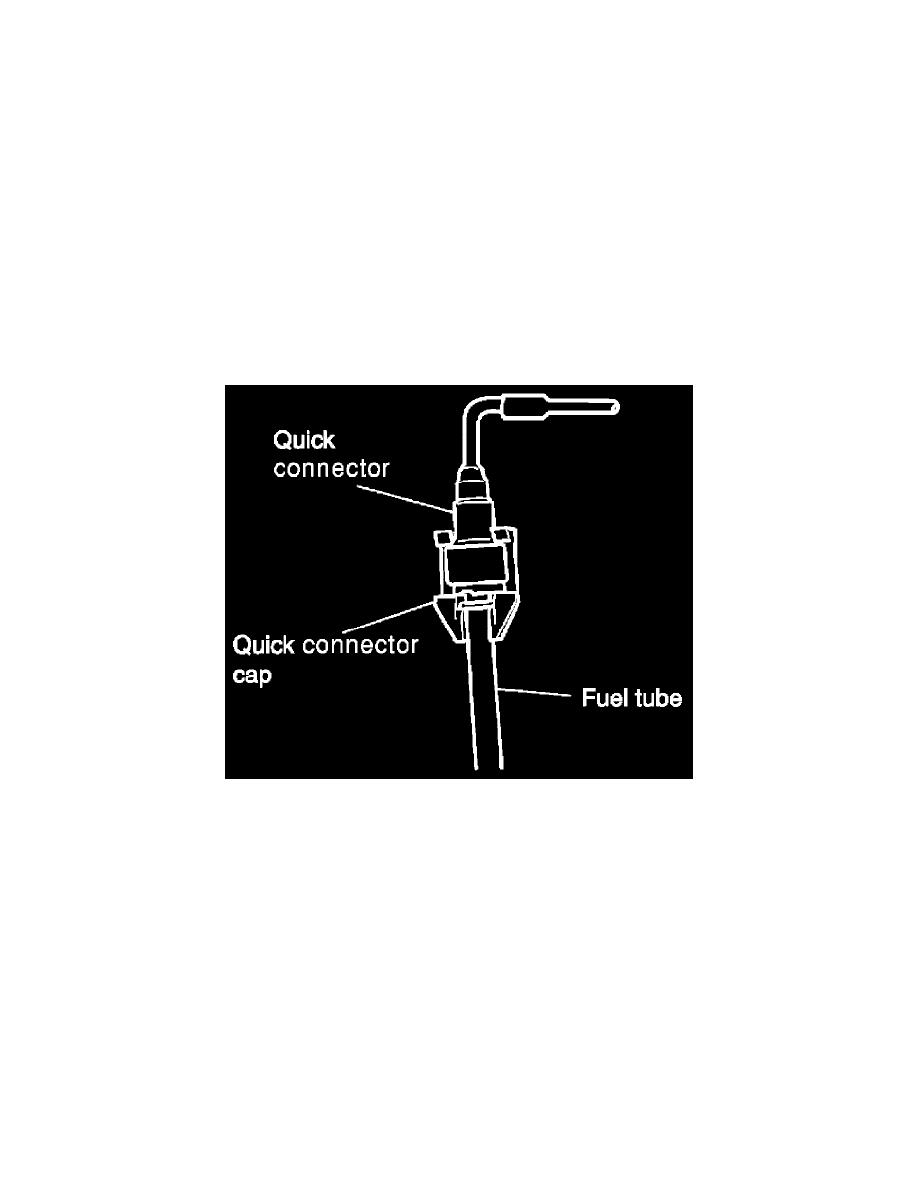 Fuel Rail: Service and Repair
Removal and Installation
Fuel Injector and Fuel Tube: Removal and Installation [VQ40DE]
CAUTION:  Do not remove or disassemble parts unless instructed as shown.
REMOVAL
WARNING:
-
Put a "CAUTION FLAMMABLE" sign in the workshop.
-
Be sure to work in a well ventilated area and furnish workshop with a CO2 fire extinguisher.
-
Do not smoke while servicing fuel system. Keep open flames and sparks away from the work area.
-
To avoid the danger of being scalded, do not drain engine coolant when engine is hot.
1. Remove the intake manifold collector.
CAUTION:  Perform this step when engine is cold.
2. Disconnect the fuel quick connector on the engine side.
a. Remove quick connector cap.
b. With the sleeve side of Tool facing quick connector, install Tool onto fuel tube.