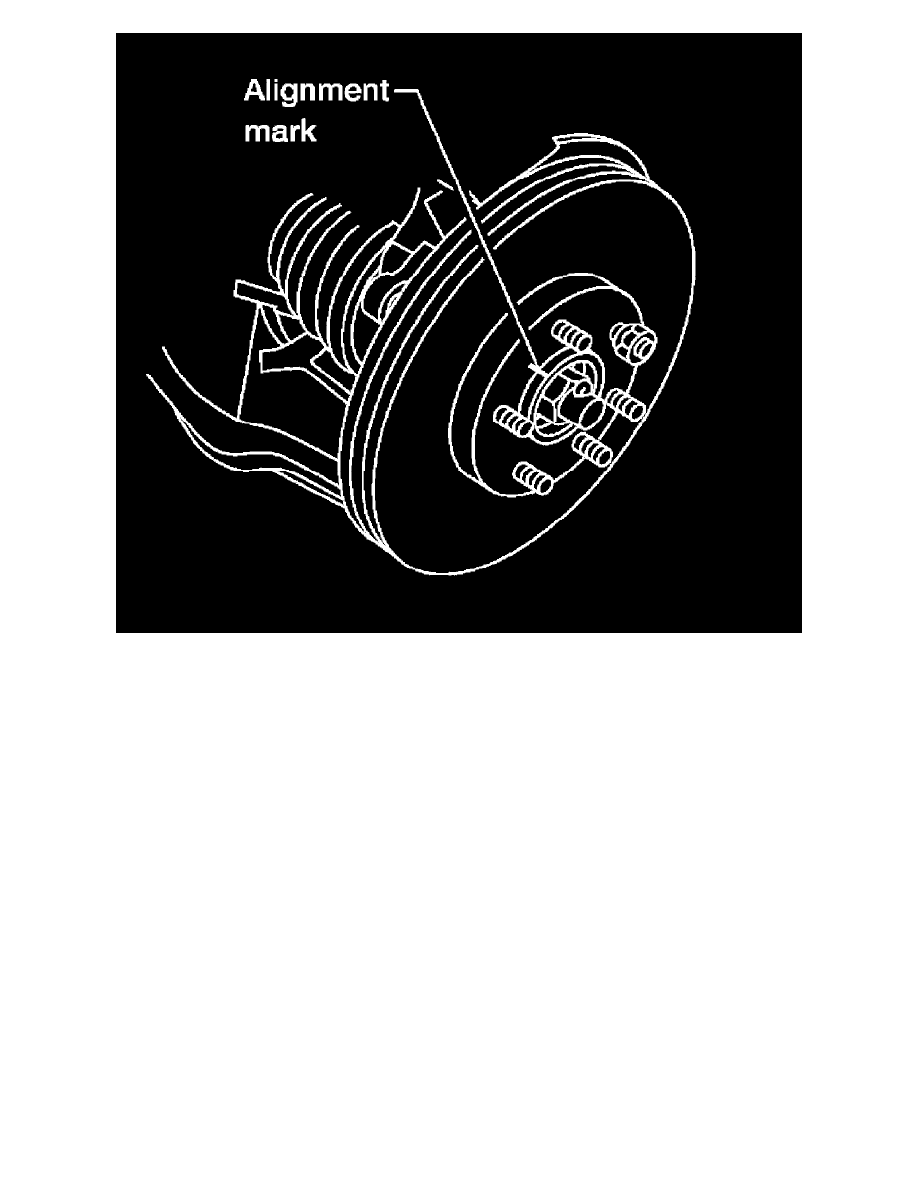 4) Disconnect wheel sensor and remove bracket from steering knuckle.
CAUTION:
Do not pull on wheel sensor harness.
5) On 4WD models, remove cotter pin, then remove lock nut from drive shaft using power tool. 
6) Remove steering outer socket cotter pin at steering knuckle, then loosen mounting nut using power tool. 
7) Disconnect steering outer socket from steering knuckle using Tool. Be careful not to damage ball joint boot.