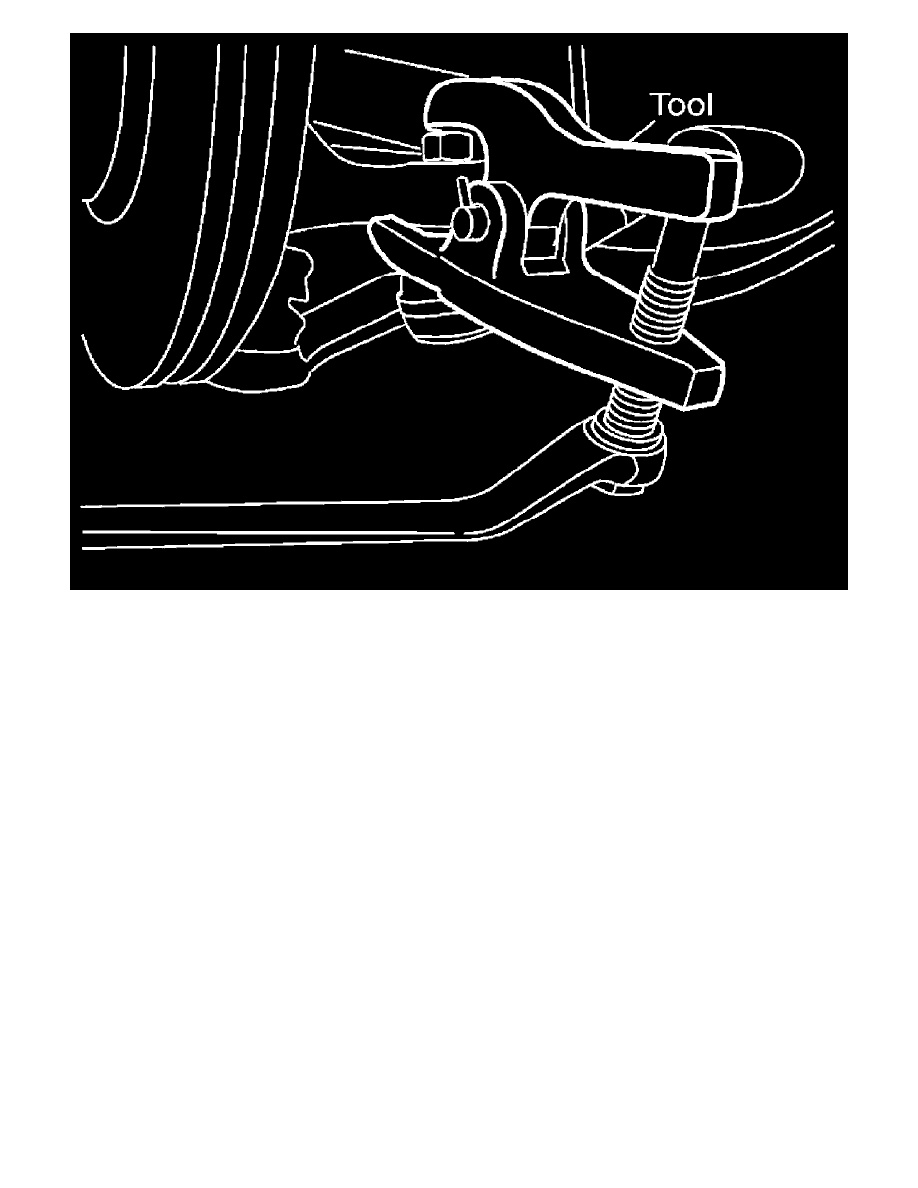 Tool number: HT72520000 (J-25730-A)
CAUTION:
To prevent damage to threads and to prevent Tool from coming off suddenly, temporarily tighten nut.
8) Remove wheel hub and bearing assembly bolts using power tool. 
9) Remove splash guard and wheel hub and bearing assembly from steering knuckle.
CAUTION:
Do not pull on wheel sensor harness.
10) Remove cotter pin and nut from upper link ball joint. 
11) Separate upper link ball joint from steering knuckle using Tool.