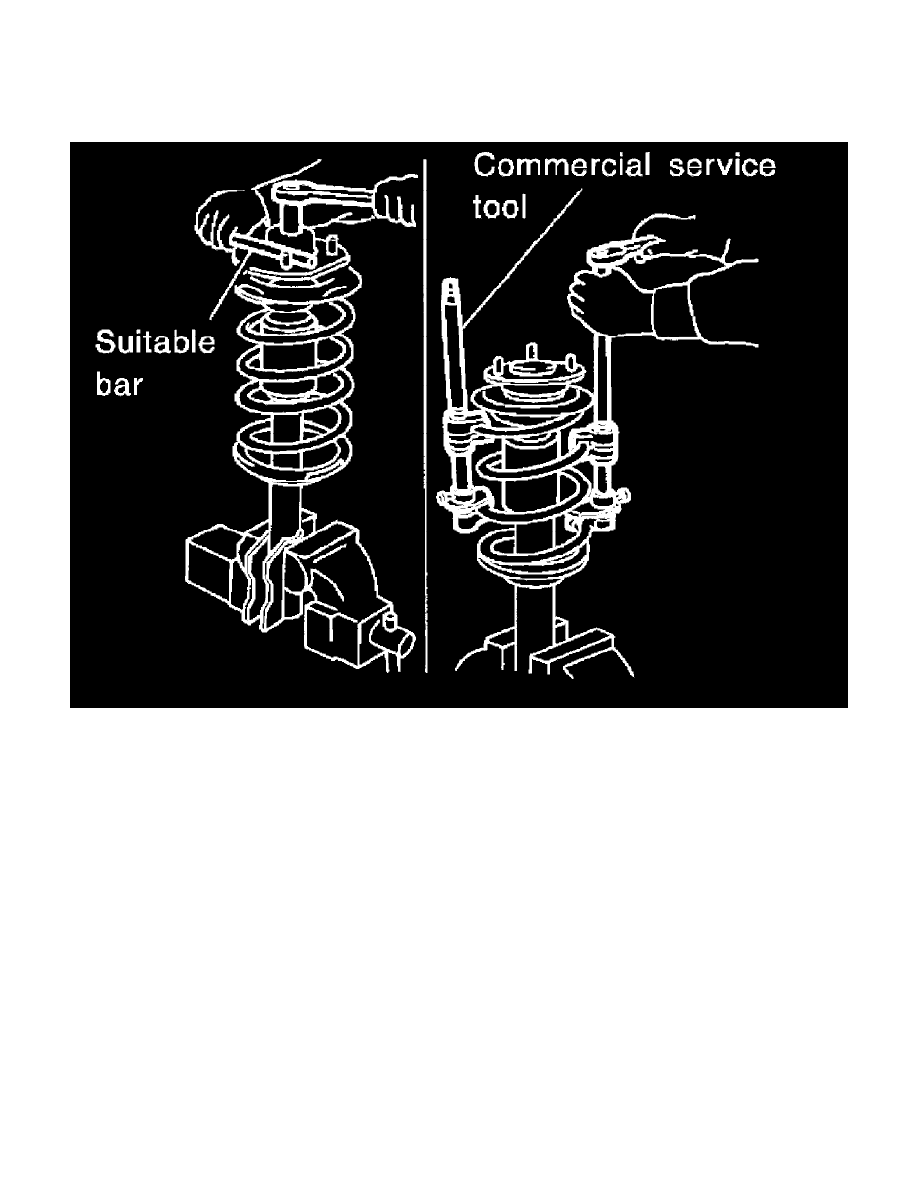 Suspension Spring ( Coil / Leaf ): Overhaul
Coil Spring and Shock Absorber: Disassembly and Assembly
DISASSEMBLY
1) Set the shock absorber in a vise, then loosen (without removing) the piston rod lock nut as shown.
CAUTION:
Do not remove piston rod lock nut at this time.
2) Compress the spring using commercial service tool until the shock absorber mounting insulator can be turned by hand.
WARNING:
Make sure that the pawls of the two spring compressors are firmly hooked on the spring. The spring compressors must be tightened
alternately and evenly so as not to tilt the spring.
3) Remove the piston rod lock nut.