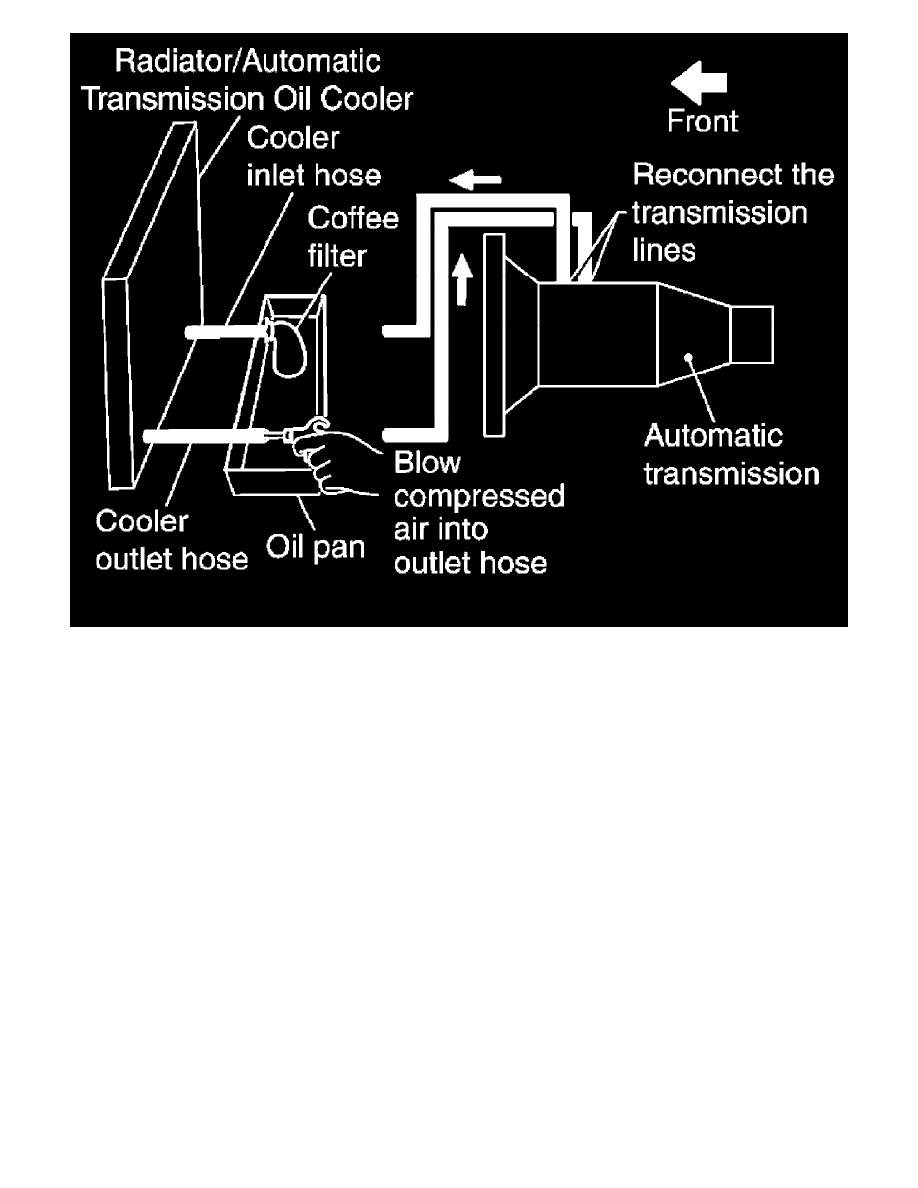 9) Wrap a shop rag around the air gun tip and end of cooler outlet hose.
10) Blow compressed air regulated to 5 - 9 kg/cm2 (70 - 130 psi) through the cooler outlet hose to force any remaining A/T fluid into the coffee filter.
11) Remove the coffee filter from the end of the cooler inlet hose.
12) Perform A/T fluid cooler inspection.
A/T FLUID COOLER INSPECTION PROCEDURE
1) Inspect the coffee filter for debris.