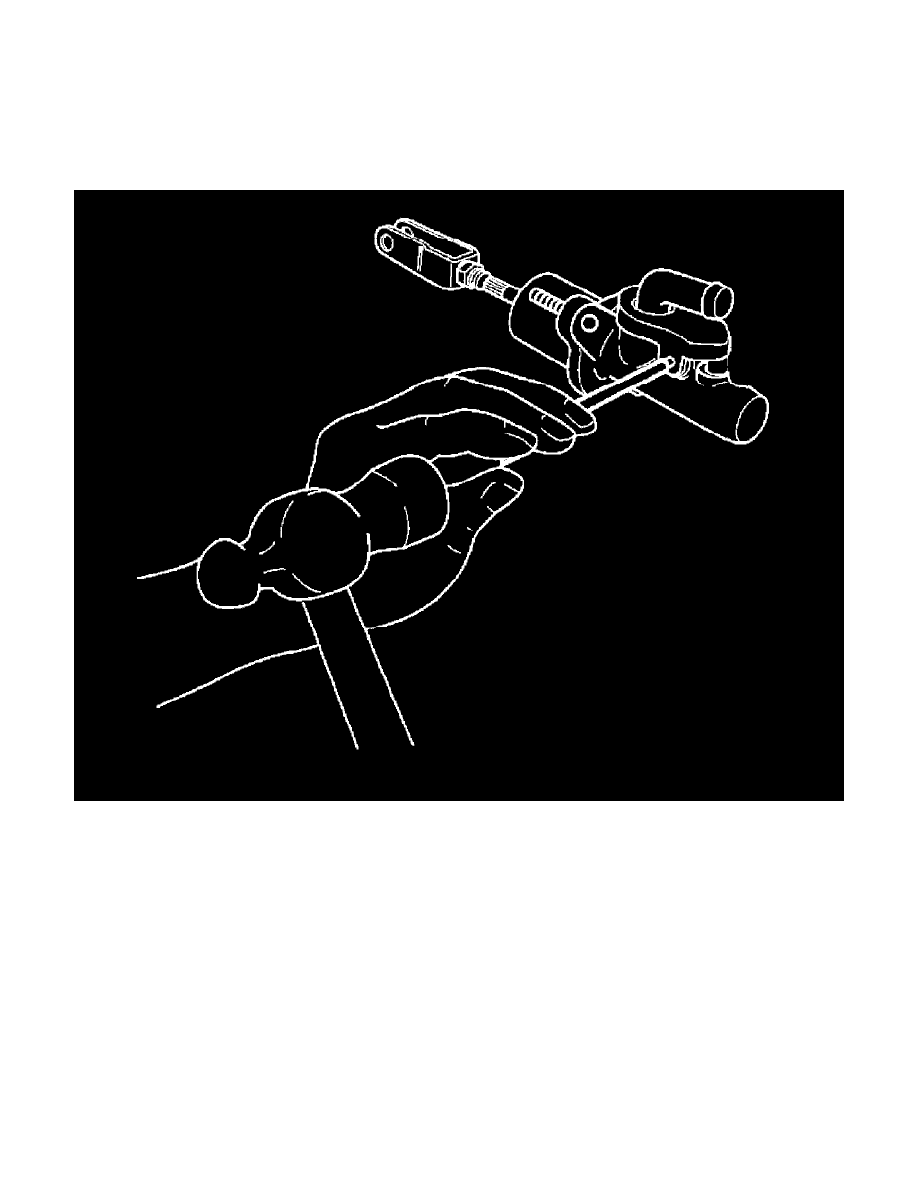 Clutch Master Cylinder: Overhaul
Clutch Master Cylinder: Disassembly and Assembly
Clutch Master Cylinder: Disassembly and Assembly
DISASSEMBLY
1) Remove the spring pin, using suitable tool.
2) Remove the nipple and reservoir seal from the cylinder body.
3) Loosen the push rod lock nut then remove the clevis and lock nut, if necessary.
NOTE:
Clutch pedal height is controlled with the position of the clevis and push rod.
4) Remove the dust cover from the cylinder body.
5) Remove the stopper ring and stopper. Remove the push rod from the cylinder body while holding it securely to prevent the piston assembly from
popping out.
6) Remove the piston assembly and return spring.
ASSEMBLY
1) Apply rubber lubricant to the internal surface of the cylinder body, sliding surface of piston assembly, and the piston cup. Insert the return spring
and piston assembly to the cylinder body.
2) Apply silicone grease to the push rod and install the stopper and stopper ring.
CAUTION:
Restrain the push rod while doing this because there is a danger the piston assembly will fly out of the master cylinder.