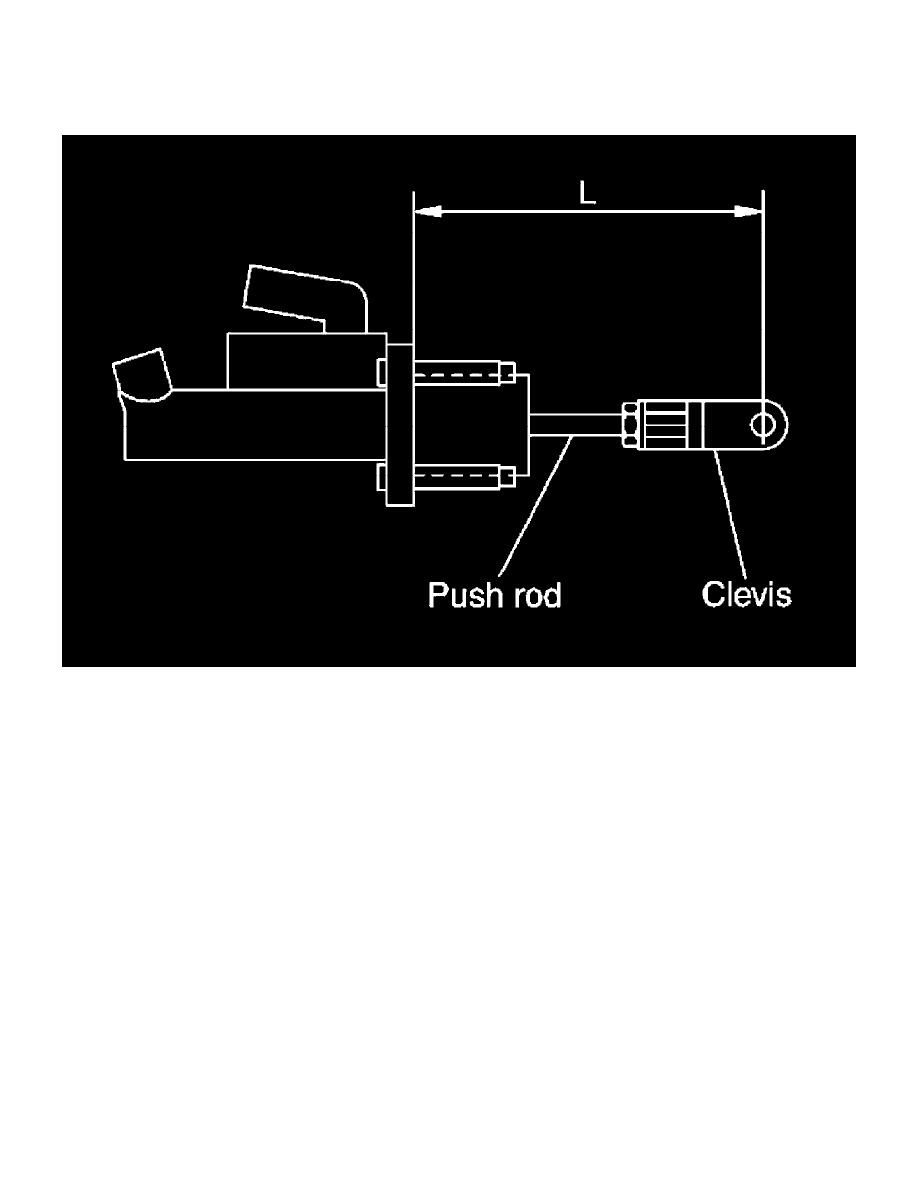 3) Install the dust cover to the cylinder body.
4) Install the reservoir seal and nipple to the cylinder body.
5) Install the clevis to the push rod.
6) Check and adjust the position of the clevis and push rod. After adjusting the length "L", tighten lock nut to the specified torque. 
Length "L"
QR25DE: 119.5 mm (4.70 in)
VQ40DE: 120.5 mm (4.74 in)
Clutch Master Cylinder: Inspection
Clutch Master Cylinder: Inspection
INSPECTION AFTER DISASSEMBLY
Inspect for the following, replace parts as necessary.
^
Damage, foreign material, wear, corrosion, and pin holes on the cylinder inner surface
^
Damaged or deformed nipple
^
Weak spring
^
Cracked or deformed dust cover