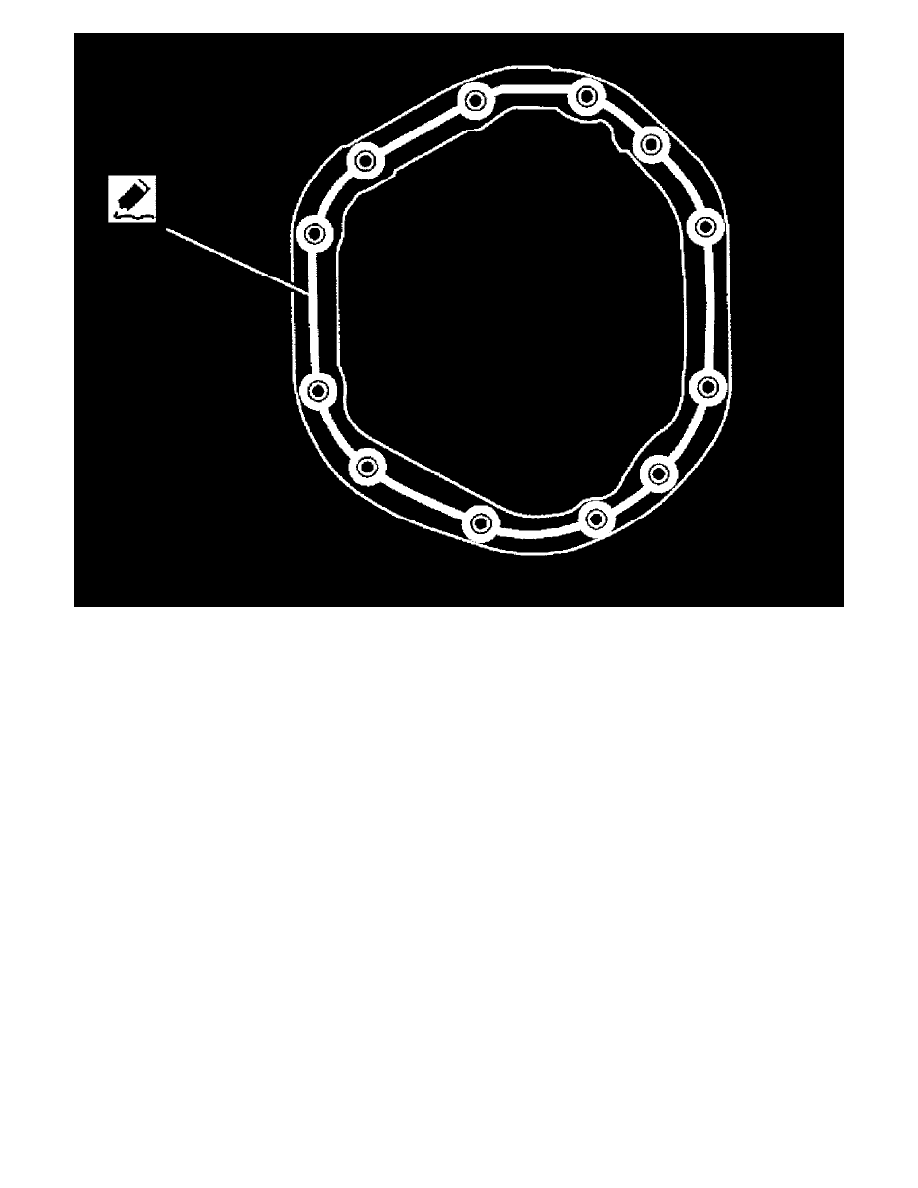 ^
Use Genuine Silicone RTV or equivalent. 
CAUTION:
Remove any old sealant adhering to the mating surfaces. Also remove any moisture, oil, or foreign material adhering to the application
and mating surfaces.
2) Install the carrier cover to the gear carrier. Tighten the bolts to the specified torque. 
3) Connect the parking brake cable and brake tube to the carrier cover.
4) Fill the rear final drive assembly with recommended differential gear oil.